Labels
Items 1 to 3 of 3 on page 1 of 1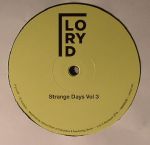 Cat: NMBRS 38. Rel: 16 Feb 15
Techno
Grn-HF (7:14)

Acidspix (7:42)
Review: Italian techno demi-god Lory D returns with the third instalment of the Strange Days series for Glasgow's Numbers! This guy is simply unstoppable and it's simply incredible to hear how he has managed to keep his sound so damn contemporary over the years. Oh, and it's rumoured that he used to be one of Aphex Twin's favourite techno artists back in the day! "Gm-HF" is a heads-down kinda nodder, packing a humongous bassline for the peak time floor, while "Acidspix", as the name suggests, is a beautifully odd 303 jam with enough stability to make it a perfectly usable dancefloor weapon. What more can we say? It's totally unmissable and warmly recommended.
…

Read more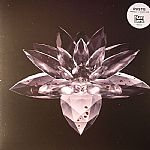 Triadzz

Slasherr
Review: Have a word! Rustie's added a wily, technicolour body-slamming recipe to the trap cookbook. The result? A full-throttle audio rainbow but instead of a pot of gold sitting pretty at the end, there's massive bucket of bass. Heaviness doesn't begin to describe its visceral nature. "Slasherr", meanwhile, sees more classic Rustie theatrics - all halfstep and warped and twisted, as its title suggests, it will indeed tear your floor apart.
…

Read more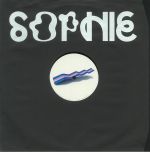 Bipp

Elle
Review: Whilst Bipp has arrived out of nowhere, the fact vaguely mysterious UK producer Sophie is releasing on Glaswegian label Numbers should not come as a surprise. Numbers figurehead Jackmaster has been a fan of Sophie's music for a while, caning that Auntie Flo remix from last year and providing an official dub version Sophie's ubiquitous Huntleys & Palmers release "Nothing More To Say". With a clear mastery of dancefloor sounds filled with vivid colour, Sophie's Numbers debut makes even more sense given the label's last hyperactive release from Rustie. Lead track "Bipp" sounds like 90s diva house mangled and applied to a trap template, whilst "Elle" swings with a drunken sizzurp swagger.
…

Read more
Items 1 to 3 of 3 on page 1 of 1