Items 1 to 2 of 2 on page 1 of 1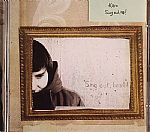 Cat: NORMOTON 33. Rel: 17 Sep 09
Indie
You Don't Know

The Hunger

The Sailor

Not In Love Song

My Heart Is Bent

Schweinfurt

Gold Star

Wine & Water

All Is Light

Sing Out, Heart!
$15.76
SAVE 50%
in stock
$7.88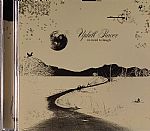 Cat: NORMOTON 19. Rel: 10 Aug 06
Indie
The Fat Grin Of The Enemy

Polarbear

I Am Sorry

Tangerine

Break The Bone Start The Show

Burns First Dies First

Coming Out

The Rain Pouress

One Face Down

No Need To Laugh

Track 11
Review: The continuously expanding Normoton label reacts to expectations as usual with surprises being only obligated to the whims and fancies of its founder Klaus Burkard. The disregard for having to stick to one particular genre is evident in the release of the latest album from the promising new artist Uphill Racer. Following hot on the heels of Landesvatter and Pupkulies & Rebecca, Uphill Racer crosses boundaries of style and adds to the texture of the Normoton label "No Need To Laugh" is a singer songwriter album full of poetic acoustic images and frivolous hopeful hymns. Behind the curtain of understatement one seems to recognise the silhouette of Beck, Notwist, Eels or Aha. However Uphill Racer is a one man chamber orchestra who composed and played all the tracks himself. Choral riffs, deep basses, rhythm groups, strings, melotron, acoustic guitars, speech samples, frogs, cats, birds and various undefined sounds build the harmonic basis of the songs, which are formed by timeless moods and once having crept into the ears of the listener stay there. Fragile emotions in psychedelic widescreen. Uphill Racer is gifted with a keen sense of beautiful supportive melodies creates dream landscapes, places simplicity together with expressionalistic excess. As little as possible and as much as needed - Minimalistical bombast. The musician aged 25 years celebrates melancholic without Autumn, colourful and blooming. He is an exceptionally gifted arranger and if there are rules by which a catchy universal pop song should be written so that it touches something deep down then they are immaculately followed by him. "Beautiful unobtrusive vocal arrangements embellished with fleecy strings. Multilayered and therefore more warming. The discrete piano cascades sparkle like ice crystals in a window. For those who think that that's laid on a little heavy, you don't freeze that easily" Peter Flore (Intro.de).
…

Read more
$16.57
SAVE 25%
in stock
$12.43
Items 1 to 2 of 2 on page 1 of 1