Items 1 to 3 of 3 on page 1 of 1
Cat: NS 009.
Dirty Dubstep/Trap/Grime
Darth Vader VIP

Mash Up Da Place VIP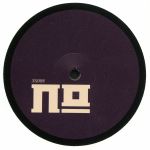 Cat: NS 008. Rel: 30 May 18
Dirty Dubstep/Trap/Grime
The Fear (4:38)

Listen (4:50)

Crunch Time (3:43)

Beginners Mind (4:45)
Review: Nomine is veteran UK producer Andrew Ferguson, who has recorded for respected imprints such as Metalheadz, Tempa and Ohm Resistance during his many years of long service. Now he heads up the Nomine Sound imprint, which over the last couple of years has released genre-spanning music from the legendary Digital, grime/bass kingpins Boylan, newcomer Cocktail Party Effect and of course - Ferguson's own original Outrage alias. He strikes back with his first solo outing on the label since the inaugural release back in 2016. He returns to his roots on The Fear EP: with four tracks of tribal, ethnic and meditative 140 bpm bass music.
…

Read more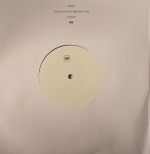 Fallen
(hand-stamped 1-sided 10")
Cat: NS 005. Rel: 14 Jul 17
Dirty Dubstep/Trap/Grime
Fallen (4:29)
Items 1 to 3 of 3 on page 1 of 1