Labels
Items 1 to 2 of 2 on page 1 of 1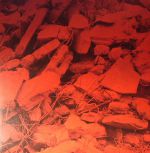 Cat: NSLP 004. Rel: 23 Mar 15
Bass
The Garden Thrives (2:38)

A Walk Down Chapel (5:25)

Unhappy (3:34)

Good Lads, Bad Lads (2:27)

Today (4:05)

Damage (3:49)

Crisis (4:09)

Black Friday (4:41)

Proud (4:49)
Review: There can be few curves in artistic development between albums as the one Jam City has undertaken here with Dream A Garden. His 2012 debut album Classical Curves has had a seismic influence on the structure of much UK club music since then, but instead of further developing and finessing those sonic ideas Jack Latham has gone a whole other route into fully fledged song writing. Or perhaps not, Night Slugs suggest the nine track album is not a total break from the hyper-realised world Latham explored on Classical Curves, it should be seen as an inversion, asking "what becomes of the people struggling to live and love beneath the chrome-plated, vacuous and superficial machinery that we must fight to see beyond?" A bold move by artist and label that demands further investigation!
…

Read more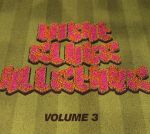 VARIOUS
Cat: NSASCD 003. Rel: 28 Nov 16
Bass
DJC - "C100"

Ikonika - "Stick Shaker"

Hysterics - "Empty VIP"

NA - "Ecstasy Cut"

Bok Bok/Sweyn J - "Good 2 U" (feat Semma)

Girl Unit - "Queen B"

Jam City - "Direct Drums"

Sweyn Jupiter - "Throwback Thursday"

Helix - "Funky 1irst"

Neana - "Cyberia"

L-Vis 1990 - "Sweet Spot" (feat Ronika)

Sheen/Sweyn J - "My Syrup"

Bok Bok/Sweyn J - "Unlimited" (feat Flirta D)
Review: Night Slugs label boss Bok Bok has described the music featured on this latest volume in their occasional Allstars compilation series as having a "human core". Certainly, there's a definite warmth and colourful positivity on show throughout. Check, for example, the glistening, instrumental synth-pop bliss of Sheen and Sweyn J's "My Syrup", the sparkling, cut-up dancefloor heaviness of Neana's Alexander O'Neal-sampling "Cyberia", and the dense, druggy, tropical house hum of Jam City's "Direct Drums". Throw in equally as inspired contributions from Helix, Girl Unit and Hysterix, and you have an excellent collection of high quality, hard-to-pigeonhole jams.
…

Read more
Items 1 to 2 of 2 on page 1 of 1