Items 1 to 3 of 3 on page 1 of 1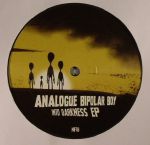 Cat: NF 18. Rel: 17 Mar 17
Electro
Theme Into Darkness (2:16)

MDMA (6:47)

Entangled (4:07)

Into Darkness (5:44)

Sad Robot (4:39)

Rave Or Die (outro) (1:29)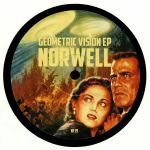 Cat: NF 19. Rel: 14 Mar 18
Electro
Geometric Vision (5:51)

Deadly Maneuvers (6:00)

Automatic Train Control (6:14)

Conversation Patterns (5:47)
Review: Be prepared for some mega-dystopian electro whenever new wares from New Flesh arrive in. Umwelt's esteemed imprint now presents Budapest's Balazs Semsei aka Norwell who dives into the realms of '70s cosmic music. He's also a co-founder of the Farbwechsel label. On Geometric Vision EP, the A side title track or "Deadly Maneuvers" sits somewhere between Antony Royther's offword futurism or Miss Kittin & The Hacker's perverse 313 exploits from the early 2000's. A more blatant tribute to the latter on the flip, with the track "Conversation Patterns" channelling that Gesamtkunstwerk era of Dopplereffekt - but it's the ultimate form of flattery right.
…

Read more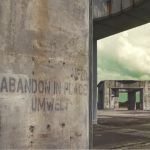 Cat: NF 20. Rel: 01 May 18
Electro
Void Of Nothingness (3:47)

Abandon In Place (5:03)

Celestial Matter (2:49)

Rogue Black Holes (4:03)

The Last Nightfall (4:22)

Journey To The End Of Time (4:29)

Tres-2 B Flowers (4:39)

Galactic Wreck (2:19)
Review: Aside from being one of the hottest prospects in contemporary electro, French producer Unwelt is also running not one but three of the most consistent imprints around at the moment. His fourth studio LP comes through on the New Flesh subsidiary, breaking out into a deafening storm of industrial electronics from the get-go! The album, Abandon In Place, feels like it should be part of the larger 'dance' category but, in fact, it is very much grounded in experimentalism and abstraction, launching copious waves of hard-edged ambient, often guided by sparse percussion loops and rhythmic bass. The flipside contains the most energetic moments, and as the album progresses, so does Umwelt's thirst for movement pace. A masterfully composed cascade of sounds.
…

Read more
Items 1 to 3 of 3 on page 1 of 1