Items 1 to 3 of 3 on page 1 of 1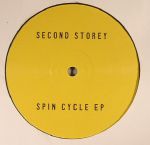 Cat: NH 006. Rel: 13 Dec 16
Bass
Spin Cycle (6:51)

Critters (6:20)

Sludge 3D (6:34)
Review: Rounding up another year of dark experiments, Nervous Horizon invite Second Storey to bring 2016 to the warped, wrangled close it deserves. Hot on the heels of his "Bismuth" EP and Appleblim collaborations come three more adventures in pastures unclaimed: "Spin Cycle" is a grainy, decaying hypnosis loop, "Critters" is the type of two-step the devil dances to while "Sludge 3D" is a pounding slab of lo-fi fuzzy techno that unravels into a brilliantly trippy drum arrangement. Three tracks, three tales, one Storey.
…

Read more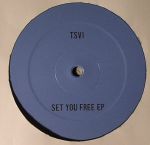 Cat: NH 002. Rel: 17 Nov 15
Bass
Set You Free (5:37)

Headshot (3:56)

Black Dog (feat Luru) (5:14)

Headshot (Lokane remix) (4:38)

Mass Production (7:27)
Review: Nervous Horizon co-boss TSVI takes the reins for the label's second outing and it's every bit as stark, dark and futuristic as Wallwork & RZR's debut. Sitting somewhere between Grime, dubstep and Detroit techno, each of the four originals punches with a titanium robotic first: "Set You Free" is a scratchy, rough-ended glitch stepper, "Headshot" slaps with sheet metal bass/kick shots on an industrial strength level, "Black Dog" takes the rave deep inside the molten metal wells of a steel foundry while "Mass Production" reminds us of the roots with a squat party style slice of insistent techno. For added pleasure Lokane has provided a slightly lighter (but still wholly paranoid) twist on "Headshot". Ugly.
…

Read more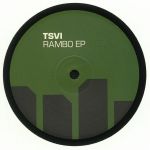 Cat: NH 007. Rel: 13 Feb 18
Funky/Club House
Pull Up (4:52)

Funky T (4:41)

Roller (4:40)

Xus Lord (with DJ JM) (4:47)

Jaguar (with Wallwork) (5:34)
Items 1 to 3 of 3 on page 1 of 1