Labels
Items 1 to 3 of 3 on page 1 of 1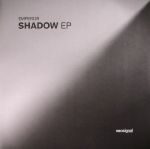 Cat: NSGNL 014. Rel: 27 Mar 17
Drum And Bass
Defect (4:56)

Shadow (5:43)

Calypso (5:01)

Tireless (4:33)
Review: Thanks to delivering some tip-top material over the last 12 months, Emperor is widely considered to be one of drum & bass's most exciting young talents. His style isn't exactly left-of-centre, but he's not afraid to tamper with the drum & bass blueprint in search of next-level dancefloor thrills. Take opener "Defect", for example, whose fusion of choppy, breakcore-influenced drum programming, mutilated Dalek voices and mechanical bass is undeniable off-piste. Elsewhere on this impressive double-pack, you'll find the full-frontal assault on the senses that is "Shadow", the precise-but-punchy rhythms and mind-melting industrial bass of "Calypso", and the weighty horror-jungle of "Tireless".
…

Read more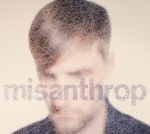 Cat: NSGNLCD 003. Rel: 03 Oct 16
Drum And Bass
Antimachine

Drone

Minimalinski

Infinite Hysteria

Darknet

Notbot

Trashriot

The Funk

Fatality

Rosebud

Tankman

Malfunction

Heavy Load
Review: Given that Misanthrop has been active in the experimental D&B scene since the dawn of the millennium, it's rather surprising to find that Misanthrop is his debut solo album. Built around distorted electronics, industrial tropes, throbbing basslines and redlined rhythms, it's exactly the kind of set you'd expect from the Stuttgart native. Highlights come thick and fast, from the creepy, new wave and Kraftwerk influenced shuffle of "Notbot" and off-kilter, IDM madness of "The Funk" - like Autechre jamming with dBridge - to the unbridled aggression of "Rosebud" and atmospheric, string-drenched builds and throbbing electro-jungle rhythms of closer "Heavy Load".
…

Read more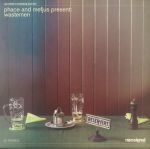 Cat: NSGNL 015. Rel: 11 Sep 17
Drum And Bass
Decisions (4:56)

Wastemen (3:55)

Malmaison (3:28)

Swerve (4:59)
Review: Building on a healthy body of collaborative work, neuro A-listers Phace and Mefjus combine their schnitzel collections for their debut collabo EP. A full flavour four pack that still leaves time for a pint, we're treated to some of their raffish and unruly tracks to date; the techno glitches and weird switches of "Wastemen", the jumpy riff flavour of "Malmaison", the electrified funk frazzles of "Decisions" and the pure purring bass and sci-fi drama of "Swerve" all comprise some of their best collaborations to date. Time to get wasted.
…

Read more
Items 1 to 3 of 3 on page 1 of 1