Labels
Items 1 to 3 of 3 on page 1 of 1
Cat: NFE 01. Rel: 26 Feb 18
Disco/Nu-Disco
Feel Your Soul

Loving You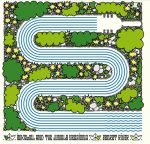 Cat: NF 02 . Rel: 21 Nov 16
Funk
Secret River (Freaks) (5:12)

For Jah (3:22)

Sucka Free (feat John Robinson) (3:21)

Gold Gods (feat Randolph & Danielsan) (5:17)

Memory Card Fail (Salvation) (3:19)

Knuckles (4:01)
Review: The first release on Neon Finger found Dutch veteran DJ Overdose turning out a surprising blend of boogie on the Techno Hop LP, but for the second installment on the Spanish label the remit proves to be wide as Inkswel and lesser known The Jungle Sessions join forces for Secret River. This meeting of minds, recorded on a raft of vintage electro-funk equipment, culminates in a perfect slab of sweet, low slung grooves for every boogie enthusiast to engage with. There are instrumental delights aplenty, but also some welcome vocal cuts such as the essential "Sucka Free" featuring John Robinson on the mic.
…

Read more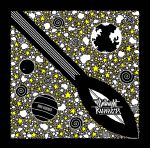 Cat: NF 03. Rel: 05 Jun 17
Disco/Nu-Disco
Drive Me To The Sky (feat Megan Doherty) (5:11)

Cyber Crimes (4:37)

Mutual Feeling (3:35)

Empathy & Sympathy (3:59)

Rare Essence (5:50)

Paraswara Harmoni (5:02)

Pyramids Of The Moon (4:50)
Review: Indonesian concern Midnight Runners know a thing about quirky, utterly funky boogie and disco variations played out with real world heart and soul. This third album Rare Essence is the most complete look into the world of bandleader Munir Septiandry to date, not least when reveling in the heavyweight groove of "Pyramids Of The Moon". There's a lighter disco touch to "Paraswara Harmoni", but equally a cosmic force guides the track skywards in a manner that calls to mind the sweetest 70s library music. "Cyber Crimes" is a sassier affair that makes its club intentions clearer, but at every turn Midnight Runners display a keen proficiency for party music that you can equally chill to.
…

Read more
Items 1 to 3 of 3 on page 1 of 1