Items 1 to 2 of 2 on page 1 of 1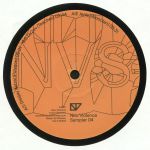 Cat: NVS 04. Rel: 16 Jan 18
Deep House
Deejay Astral - "Polygon" (6:02)

Dx2ov - "Teacher" (3:45)

Jeals - "Wooolan" (5:34)

Jus Jam - "Y'all Ain't Ready" (5:51)

Jus Jam - "Make Ya Move" (5:50)
Review: No violence or fighting talk here, just pure love for innovative dancefloor gold from the heart of Prague. Deejay Astral sets the scene with soft focus breezes and a wonderful bumping subby low-end on "Polygon", Dx2ov gets a little freaky with a super cool spoken word sample, twisting around a wonked beat pattern and warped textures on "Teacher" while Jeals strips things back for a warehouse shattering machine funk meltdown on "Woolan". Finally Jus Jam close the show with two stellar tracks... The misty, loose-footed shuffle of "Y'all Ain't Ready" and the classic 1990 synth bass of "Make Ya Move". Czech it out.
…

Read more
$11.04
SAVE 25%
in stock
$8.28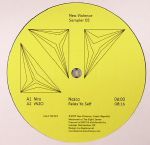 Cat: NVS 03. Rel: 22 Aug 17
Techno
Niro - "Nazca" (5:57)

VNZO - "Relax Ya Self" (8:18)

NMSS & JJuan - "Keep Groovin'" (7:17)

Zolaa - "Fao-Mao" (6:36)
Review: Happily, Neo Violence's third label sampler contains some real gems. It begins with Niro's "Nazca", a distinctively spacey affair that brings together echoing, dub techno style synthesizer motifs, shuffling tech-house drums and chords seemingly beamed down from another galaxy. VNZO's woozy "Relax Yourself" continues the fusion vibe (think ultra-deep Motor City techno mixed with dusty deep house), before NMSS and Jjuan pepper a cowbell-laden broken house groove with swirling chords and late '80s hip-house vocal samples. Another rock solid EP is drawn to a close via the rubbery, post-electro rhythms, darting bass and dreamy pads of Zolaa's standout "Fao-Mao".
…

Read more
Items 1 to 2 of 2 on page 1 of 1
Filter
Neo Violence Czech Republic