Items 1 to 2 of 2 on page 1 of 1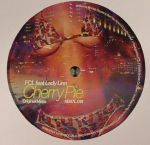 Cat: NDATL 018. Rel: 02 May 17
Deep House
Cherry Pie (6:11)

Cherry Pie (instrumental) (5:44)

Cherry Pie (Jovonn BND remix) (6:32)
Review: Red D and San Soda's FCL project has previously scored a number of significant club hits, most of which dug deep in the crates for inspiration. There's a similarly retro feel about Lady Linn hook-up "Cherry Pie", which successfully fixes bold organ lines and short-but-sweet vocal snippets to a rolling, old school New Jersey house groove. Speaking of New Jersey, original NJ deep house producer Jovonn handles remix duties, delivering a warm, breezy, analogue-rich interpretation that drags the track closer to classic Nu Groove territory (think Bobby Konders, rather than the Burrell Brothers). It's a fittingly rich and melodious rework of a soon-to-be-popular club jam.
…

Read more
Cat: NDATL 10.
Deep House
Rhythm Is Rhythm - "Track 1"

Chez Damier - "Track 2" (unreleased Kai Alce mix)

Mike Huckaby - "Sunset With The Jazz Republic"

Norm Talley - "Rollin Thru"

Kai & Kyle - "Concentrate"

Javonntte - "Jump Jack Swing"

Omar S - "Uranus"

Stefan Ringer - "UMATIC"
Items 1 to 2 of 2 on page 1 of 1