Items 1 to 2 of 2 on page 1 of 1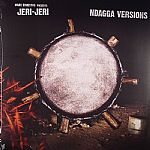 Cat: NDAGGA 07. Rel: 28 May 13
Broken Beat/Nu Jazz
Lignou Mome

Casamance Version

Leumbeul

Sama Yaye Version

Xale Rhythm

Gawlo Version

Dub Dafa Nekh

Walo

Bamba Version
Review: Ndagga Versions is the second of two long players that collate the Jeri-Jeri material released across a series of five 12"s by Mark Ernestus. The Hardwax owner is already renowned for widening public awareness in niche African sounds thanks to his stellar curatorial role in Shangaan Electro, the compilation of South African music released through Honest Jon's a few years back, yet the Jeri-Jeri project is the result of Ernestus further ensconcing himself in the continent's musical heritage. He decamped to Dakar in 2011 to record the Ndagga material with a clutch of Sabar drummers as well as Senegal's most famous sons Youssou N'Dour and Baaba Maal. This being Ndagga Versions, the nine track set draws from the pool of instrumental cuts from the series.
…

Read more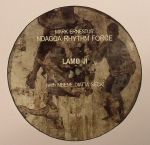 Cat: NDAGGA 22. Rel: 10 Dec 15
Broken Beat/Nu Jazz
Lamb Ji (with Mbene Diatta Seck) (8:04)

Lamb Rhythm (7:57)
Review: Berlin's master beat specialist, electronic dub pioneer, African music enthusiast, Basic Channel and Rhythm & Sound member, and Hardwax co-founder, Mark Ernestus, is back with a new Ndagga bullet - and yes, that list was exhaustive on purpose. The myth of a man has turned his attentions from techno to African beat music over the last few years, and the releases have been amongst our favourites within the 'outernational' scene. "Lamb Ji" is as electric and magnetic as you'd expect, full of life and mystique thanks to its complex percussive patterns, hazy production, and lamenting tribal vocals - a super charger on the system. "Lamb Rhythm" is basically a version of the original; more dubby, more stripped-back and with no vocals. Powerful stuff, as always.
…

Read more
Items 1 to 2 of 2 on page 1 of 1