Labels
Items 1 to 2 of 2 on page 1 of 1
Cat: NDATL 019. Rel: 26 Mar 18
Deep House
Back In This Shit

Not

Sheed's Move

Jam Tight
Review: Over the last few years, Kai Alce has shied away from releasing material on NDATL Muzik under his own name, preferring instead to produce or promote other artists. Here he finally returns to the imprint he established a decade ago for the first time in nearly three years. Predictably, he begins in fine form via "Back In This Shit", a sublime, soul-flecked chunk of late night/early morning deepness that cleverly combines elements of hypnotic deep house and stargazing Motor City techno. Those looking for more straightforward deep house positivity should check the rich musicality and mazy synth solos of "Not" and the flute-laden flutter of "Sheed's Mood", while closer "Jam Tight" should suit those who like their drowsy deep house jams underpinned by bustling, jazz-fired drums.
…

Read more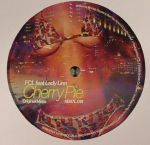 Cat: NDATL 018. Rel: 08 May 17
Deep House
Cherry Pie (6:11)

Cherry Pie (instrumental) (5:44)

Cherry Pie (Jovonn BND remix) (6:32)
Review: Red D and San Soda's FCL project has previously scored a number of significant club hits, most of which dug deep in the crates for inspiration. There's a similarly retro feel about Lady Linn hook-up "Cherry Pie", which successfully fixes bold organ lines and short-but-sweet vocal snippets to a rolling, old school New Jersey house groove. Speaking of New Jersey, original NJ deep house producer Jovonn handles remix duties, delivering a warm, breezy, analogue-rich interpretation that drags the track closer to classic Nu Groove territory (think Bobby Konders, rather than the Burrell Brothers). It's a fittingly rich and melodious rework of a soon-to-be-popular club jam.
…

Read more
Items 1 to 2 of 2 on page 1 of 1