Items 1 to 3 of 3 on page 1 of 1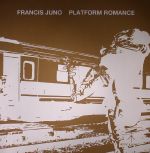 Cat: M&Q 005. Rel: 26 May 15
Electro
A Little Bit Of Joy (4:47)

Ballade 101 (3:08)

Between (3:06)

Trains Don't Stop In Brunnen (3:13)

Sholenen (3:55)

Interlude (1:19)

Platform Romance (4:47)

Growing Feeling (4:25)
Review: Echo 106 member Bruno Schnuriger goes solo as Francis Juno for Platform Romance, an album shaped synth odyssey for the Mystic & Quantum label, issued on limited white marbled vinyl LP in silk-screen printed sleeve. Very much in line stylistically with previous transmissions on the label, Platform Romance finds Schnuriger channelling all manner of influences through his array of hardware resulting in eight tracks that sounds wholly cohesive despite touching on kosmiche, primitive electronics, acid and electro. It's a great listen from start to finish and there are plenty of cuts you'd want to slam into a mix too, specifically the delightful opener "A Little Bit Of Joy" and "Trains Don't Stop In Brunnen".
…

Read more
$15.11
SAVE 50%
in stock
$7.56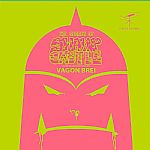 Cat: M&Q 003. Rel: 01 Sep 14
Experimental/Electronic
Melee Island

Scumm Bar

Swampling

Goblin's Fortress

The Lion, The Wizard & The Wardrobe

Insult Sword Fighting

Grog,Grog,Grog
Review: After a storied recording career that has so far taken in albums for Further, Mathematics and Danyy Wolfers Strange Life label, Spanish artist Vagon Brei added label boss to his CV earlier this year with launch of Mystic & Quantum. Record labels come and go but few arrive driven a real specific concept in a way that Mystic & Quantum are with each album length release conceived to show stories of "adventures, magic, science". Having launched in auspicious fashion with albums from DMX KREW and San Laurentino, Vagon Brei helms the third release with a nine track set entitled The Secret Of Swamp Castle. Seemingly taking influence from Giallo Horror, Brei's album comes across as a compelling collection of synth explorations that will have you returning again and again in order to uncover the Swamp Castle's secrets.

…

Read more
$15.94
SAVE 50%
in stock
$7.97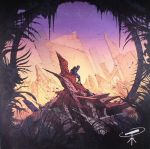 VARIOUS
Visions
(limited heavyweight vinyl LP)
Cat: M&Q 011. Rel: 06 Feb 17
Ambient/Drone
Alek Stark - "Vision" (3:30)

Segerfalk - "Vision" (3:06)

Legowelt - "Vision" (3:09)

Elektrobopacek - "Vision" (2:53)

Carbon Based Lifeforms - "Vision" (3:02)

Kettel - "Vision" (5:29)

DMX Krew - "Vision" (2:50)

Sterre - "Vision" (2:21)

36 - "Vision" (2:49)

Vagon Brei - "Vision" (3:07)
Review: Every story has an end. But in life, every ending is just a new beginning.
Life goes on - not always as we envisioned it would be,
but always the ways it's supposed to be.

Remember, we usually can't choose the music life plays for us,
but we can choose how we dance to it. Make yours a beautiful memory.

Mystic & Quantum 2013-2016.

…

Read more
Items 1 to 3 of 3 on page 1 of 1