Items 1 to 2 of 2 on page 1 of 1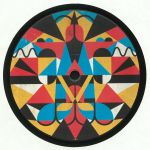 Cat: RISQUEE 29. Rel: 10 Jan 18
Minimal/Tech House
Histoires Vraies (6:29)

Far Is The Field (7:59)

Whatever's Inside (12:22)
Review: Guillaume Coutu Dumont returns! The Quebecois minimal maestro serves up his first release in three years since his Revolution In The Cycles EP for London's Freerange Records. Entitled Shouts Moans & Significance, it comes courtesy of revered local imprint Musique Risque - which is equally as retrained on the release front, with this one following up a killer 2016 release by German producer Jichael Mackson. Opening with the deeply hypnotic affair "Histoires Vraies" with its mesmerizing bell melodies reminiscent of recent work by Thomas Melchior or DeWalta - coincidentally Coutu Dumont has previously released on the latter's Meander imprint. His rich background in electro-acoustic and avant garde music is evident up next on the oddball groove of "Far Is The Field" while "Whatever's Inside" is trippy and low-slung minimal house for the afterhours - something you'd imagine label boss Vincent Lemieux playing up at Panorama Bar on a Saturday morning.
…

Read more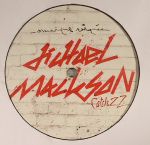 Cat: RISQUEE 28. Rel: 14 Dec 16
Minimal/Tech House
Troublermxshort (6:14)

GTI (5:56)

Bob In Motion (8:34)
Review: Munich minimal prankster Jichael Mackson is back! The producer known to his Mum as Boris Steffen appears for the third time on Vincent Lemieux and Stephen Beaupre's Musique Risque and it's his first return since 2010's fabulous Just In Time EP. The Catch 22 EP starts off on the A side with the deep and driving and, dare we call it: progressive house groove of "Troublermxshort" which is reminiscent of older tracks like "Hokus Pokus". There's also "GTI"; equally deep and on the proggy side but using an adrenalised and suspenseful sidechained melody which pumps away gloriously. Finally on the flip we've got the deep and immersive ambient house of "Bob In Motion". There's always a mellower and dubby track on Mackson's releases and for many they're favourites; this ethereal stunner does not disappoint.
…

Read more
Items 1 to 2 of 2 on page 1 of 1