Items 1 to 3 of 3 on page 1 of 1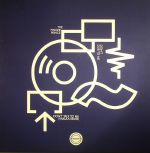 Cat: MTKXTCNRG 001. Rel: 11 Jan 16
Techno
The Finger Prince - "Don't Dub To Me"

Don't Talk To Me (Vakula remix)

Mike Callander - "Physics"

Physics (Christian S remix)
Review: The very first vinyl release from one of Australia's leading underground lights, Motorik. After throwing acclaimed warehouse parties across the nation, and a burgeoning selection of digital EPs from local crew The Finger Prince, CSMNT61, Wordlife, Jensen Interceptor and Made in Paris, their debut vinyl release is a double A-side featuring The Finger Prince (made up of Dreems and ex-Infusion/Freeland Francis Xavier) with their epic "Don't Talk To Me", a late-night exploration of trans-dimensional dance, plus a skittering, percussive remix from none other than Vakula. On the flip is Melbourne's Mike Callander (of Haul Music infamy) with Physics, built around a wonky bassline for more dancefloor exploration. Comeme mainstay Christian S gets wild on the remix. A gorgeous package with art by Babekuhl, delivered 2u on 180g vinyl for maximum bass. This is exclusive to vinyl and will not be released digitally for at least 12 months.
…

Read more
$6.61
SAVE 25%
in stock
$4.96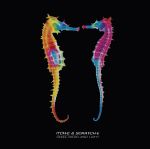 Cat: MTKXTCNRG 003. Rel: 29 Aug 17
Techno
Sweetness & Light (4:39)

Sweetness & Light (For Life remix) (4:48)
Review: In what might be something of an unexpected reissue move, early rave belter "Sweetness & Light" from Australian duo Itch-E & Scratch-E gets a fresh airing for the 21st century no less than 25 years after it first landed in a hailstorm of bright melodic lines and raucous tempo. In its original form "Sweetness & Light" is everything you could possibly want from an early trance stormer, all plush layers of harmony reaching an emotional crescendo over an irrepressibly bouncy beat. The "For Life" remix meanwhile flips the script with a blissed out, chord-heavy version that slows the pace right down, possibly for the original fans of the tune who need things a little slower now.
…

Read more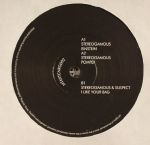 Cat: MTKXTCNRG 002. Rel: 27 Jun 16
Techno
Einstein (7:43)

Pompeii (6:43)

Stereogamous & Suspect - "I Like Your Bag" (8:04)
Review: Haunting and driving techno delight with a house touch for late night movement, from Paul Mac and Jonny Seymour aka STEREOGAMOUS. Two masters of saunatechno, two icons of Australian music, two friends that make magic together on the reg. Remixers of LCD Soundsystem, Kylie Minogue and The Presets. Paul is an ARIA Award winning legend, from his ITCH-E & SCRATCH-E project to his work with Silverchair and beyond. Jonny aka Seymour Butz is half of homodisco ravesupreme KOOKY, a renowned hug enthusiast and one of Australia's most revered soundtrack curators. Together they are a supreme duo whose musical taste is beyond redoubt. Deejays par excellence, musicians who push the boundaries, this EP is the sound of a summer in love in Berlin and thought over in a Sydney winter. Pressed exclusively on 100 180g vinyl records only. This will never be re-pressed. Listen.
…

Read more
$8.82
SAVE 30%
in stock
$6.17
Items 1 to 3 of 3 on page 1 of 1