Labels
Items 1 to 3 of 3 on page 1 of 1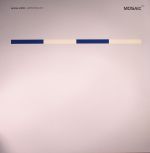 Cat: MOSAIC 020A . Rel: 30 Oct 17
Techno
Mark Ambrose - "Greetings From Madam Dominique" (extended mix) (11:16)

Kumquat Kids - "Flip The Switch" (Wise Caucasian long dub) (6:59)

Steve O'Sullivan - "Breezer Dub" (remastered) (6:34)
Review: REPRESS ALERT: The first in a series of special 12's to mark the 20th anniversary of the labels inception sees much sought after tracks from Mark Ambrose , Kumquat Kids and Steve O'Sullivan reissued in remastered and edited versions. Deep minimal rollers for those that know.

…

Read more
Cat: MOSAIC 040. Rel: 19 Feb 18
Techno
Submerged (Deepchord Negative Space Exploration version)

Submerged

Depth Charge Dub
Review: As Mosaic reaches release number 40, Steve O'Sullivan dives into another studio collaboration with his new label mate and expert hand, Mike Schommer - bringing in the talents of Rod Modell on remix duties.

Etching two slices of dub heavy grooves that cover either side of the techno and house spectrum, their first effort emphasises the former on title track "Submerged" (B1). It doesn't pull any punches - precision moulded bass takes centre stage around evolving synths and classic delay action.

Their 2nd "Depth Charge Dub" (B2) leans more towards the latter as the duo focus on the combination of a rolling sub, laidback percussion and subtle stabs that cycle gently around.

The cherry on top comes in the form of Rod Modell's "DeepChord's Negative-Space Exploration Version" as he takes a 9 min trip to the hinterland of his sonic imagination, elegantly finding new layers and spatial effects.

Call it what you will, 'dubbed out house with a splash of techno' or 'dubbed out techno with a splash of house' - this is heavyweight material.

…

Read more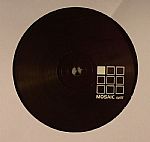 Cat: MOSAICSPLIT 01. Rel: 13 Oct 14
Deep House
Jorge Zamacona - "Effort No 3"

Ben Buitendijk - "Promised Land"
Review: REPRESS ALERT: After a 10 year hiatus, Steve O'Sullivan's Mosaic label returns under a new guise: Mosaic Split Series. This series will be split between old school artists from Mosaic and beyond and artists from the new school. This first release sees Mosaic legend Jorge Zamacona don his Urban Sombrero for the latest installment in his "mosaic efforts" series. A deep, trippy, dirty house workout in Jorge's unique style. In keeping with the whole ethos of this project we have newcomer Ben Buitendijk's offering , "Promised Land," on the flip. An ultra-deep dub house/techno track that echoes the Mosaic sound of old with a modern twist. Melodic and atmospheric, this one deserves to be played from beginning to end.
…

Read more
Played by:
Ben Sims
,
Paul Mac
,
Ze Salvador (Carpet and Snares)
,
Konnekt [De:tuned]
,
Owain Kimber (Owain K)
,
Le Loup
,
Juno Recommends Deep House
,
Sascha Dive
,
Doo
,
Lazare Hoche
,
Andre Gardeja
,
Fil Lavin
,
Juno Best Sellers 2016
,
Two Dudes in Love
,
Kashawar
,
Titonton Duvante (Residual)
,
John Devecchis
,
Borrowed Identity
…

Read more
Items 1 to 3 of 3 on page 1 of 1