Labels
Items 1 to 3 of 3 on page 1 of 1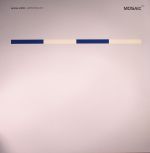 Cat: MOSAIC 020A . Rel: 30 Oct 17
Techno
Mark Ambrose - "Greetings From Madam Dominique" (extended mix) (11:16)

Kumquat Kids - "Flip The Switch" (Wise Caucasian long dub) (6:59)

Steve O'Sullivan - "Breezer Dub" (remastered) (6:34)
Review: REPRESS ALERT: The first in a series of special 12's to mark the 20th anniversary of the labels inception sees much sought after tracks from Mark Ambrose , Kumquat Kids and Steve O'Sullivan reissued in remastered and edited versions. Deep minimal rollers for those that know.

…

Read more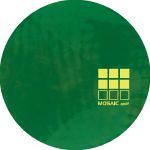 Cat: MOSAICSPLIT 06. Rel: 22 May 17
Deep House
Dean Decosta - "Recon" (8:42)

Bobby O'Donnell - "Within,Without" (6:37)

Sean Dixon - "Dignity" (6:39)
Review: Mosaic continues its fruitful split series with three producers that fit into the mould of Steve O'Sullivan's label perfectly. Dean Decosta comes on restrained and refined on "Recon", taking a laid back approach with gravelly dub techno chords billowing over a cool-headed house beat. Bobby O'Donnell gets even smoother as his own take on deepest house uses gently undulating keys to impart a meditative vibe anyone can get lost in. Sean Dixon then heads further out with some spacey chords that reverberate and chime around a minimalist beat for a true head tripper of a track.
…

Read more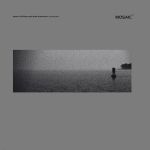 Cat: MOSAIC 040. Rel: 05 Mar 18
Techno
Submerged (Deepchord Negative Space Exploration version)

Submerged

Depth Charge Dub
Review: When it comes to dub techno, no-one's flying the flag quite like Steve O'Sullivan these days. His Mosaic label is a bastion for the sound, and on this latest missive he's teamed up with Mike Schommer for some excursions into reverb soaked, filter sweeping hypnotism of the highest order. Before we get on to the originals though, equal dub tech legends Deepchord are at the controls on the A side with the "Negative Space Exploration" version of "Submerged", pinging the track out into a vast, icy landscape with subtle drums and stirring string swells lurking in the mist. The original version kicks off the B side with a cleaner, sharper finish but no less of that Basic Channel-inspired finesse. "Depth Charge Dub" completes the package with a slinky dive into stripped down dubby house for the heads.
…

Read more
Items 1 to 3 of 3 on page 1 of 1