Items 1 to 3 of 3 on page 1 of 1
Cat: DOSER 028LP. Rel: 02 Dec 15
Experimental/Electronic
Tin Unit (10:16)

Gnostic Illicit Song (4:59)

Edo Ode (4:35)

Oho (6:02)

Dub's Bud (4:57)

Seven Eves (3:42)

Moody Doom (3:49)

Snide Dins (2:46)
Review: Rabih Beaini's Morphine label have stood apart from the pack this year in terms of daring album projects that make you question the boundaries of electronic experimentalism. A sense of visual consistency has bound all their output thanks to the collaborative efforts of Tankiboys and artist Nathalie Du Pasquier, leaving the listener free to dive in the deep end of some startling albums from Senyawa, Charles Cohen, and Pauline Oliveros and Ione. Blue As An Orange sees French robotic music pioneer Pierre Bastien join this cast with an album recorded using Silent Motors, an elaborate assembly of wheels, gears, an overhead projector and a screen along with live instruments and machines. There are at times echoes of Leyland Kirby's hazy ambience to the eight tracks, though you get the feeling few others could deliver such a nuanced listen from this bizarre array of instruments as Bastien has done on this album.
…

Read more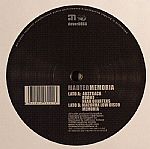 Cat: DOSER 006. Rel: 16 Apr 08
Minimal/Tech House
Abstarck

Room 1

Head Quarters

Maconha Low Disco

Memoria

Freak Inspector (feat Sensational)

Avenida Liberdade

Radici

Alan Greenspin
Review: When this album first came out we had only met the charismatic Madteo once before, and that was through his debut Basiado Beatdown single. Releasing an album on Morphine as your second release ain't no bad way to follow up, and what will be received as a wave of excitement to many, is news that Memoria from 2008 has been repressed. Over its nine tracks there's clunky ambient and abstract deep house to enjoy alongside dubby experimental sessions, many-a disjointed beat, blurry hip hop featuring the spat rhymes of Sensational and other tell tale signs of why Madteo is still one of today's most original music producers.
…

Read more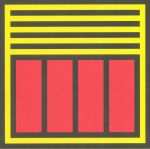 Cat: DOSER 032. Rel: 18 Oct 17
International
Selalu (5:42)

Tetap Terbit (4:22)

Kecemasan (7:50)

Dari Timur (5:20)

Ada (4:20)

Sekalipun (12:36)
Review: As debuts go, this one from Bandung-based duo Tarawangsawelas (AKA Taguh Permana and Wisnu Ridwana) is pretty special. Produced by acclaimed, open-minded beat-smith Rabih Beani, the album showcases the pair's contemporary take on tarawangsa, a sacred musical form from Sudanese West Java. While there are some interesting experimental flourishes - think field recordings, crackling noise samples and delicately placed effects - for the most part the music is rich in traditional instrumentation from the region. It's mostly beat-free, but pleasingly rhythmic, as if Permana and Ridwana want to entice us into a mystical trance. Above all else, the music is intensely beautiful and pleasingly becalmed.
…

Read more
Items 1 to 3 of 3 on page 1 of 1