Items 1 to 2 of 2 on page 1 of 1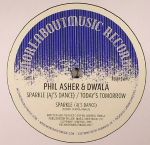 Cat: MAMSW 17. Rel: 16 Aug 17
Deep House
Sparkle (AJ's Dance) (7:34)

Today's Tomorrow (6:23)
Review: The legendary Phil Asher (yes, he of Restless Soul fame) is a DJ, producer and an integral figure in London's dance music community over the last 20 years. He returns for the first time since 2015's Time & Space EP on Rekids, with a bit of help from buddy Dwala for UK based moreaboutmusic: who've released some fine grooves of late by the likes of Mike Dunn and Deep Space Orchestra. A side cut "Sparkle" (AJ's Dance) is a glorious serving of Detroit style hi-tech soul, reminiscent of "Jupiter Jazz" era Underground Resistance with its emotive and euphoric spaciness. On the flip is "Today's Tomorrow" which really brings the funk on this deep joint that's straight off of the mothership. Check it out!
…

Read more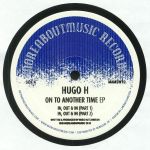 Cat: MAMSW 19. Rel: 25 Apr 18
Deep House
In, Out & In (part 1) (5:49)

In, Out & In (part 2) (4:57)

On To Another Time (6:05)

The Beat Goes (6:20)
Review: The Lumberjacks From Hell affiliated Hugo H is back after a lengthy hiatus. The Chicago DJ most known for being celebrity Jamie Foxx's DJ (appearing on his show The Foxxhole Radio on the Windy City's Sirius/XM 96) serves up three authentic acid jack tracks like only someone from Chi-town can. Any serious acid house fan would be frothing over these four jams, which respectfully and convincingly capture the sound aesthetic of the city's golden era in the late '80s: when Traxx and Phuture reigned supreme. From the signature glide and legato of that revered little silver box on A side cuts "In, Out & In" parts 1 & 2 respectively, the flip features the sultry late night deepness of "On To Another Time" before he's back to the jackathon again on the boompty and hypnotic shenanigans of "The Beat Goes".
…

Read more
Items 1 to 2 of 2 on page 1 of 1