Items 1 to 2 of 2 on page 1 of 1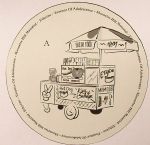 Cat: MHM 008. Rel: 25 Sep 17
Deep House
Every Drop (7:04)

A Common Soul (5:31)

Cherish The Day (5:16)

Time Flies Baby (6:53)

E-Ful Ov'me (2:42)
Review: We've not been short on material from lion of Lyon Ethyene of late. Impressively, Essence of Adolescence is the Moonrise Hill Material co-founder's fifth solo EP in the past 18 months. As usual, the five-track set is packed with dusty, jazz-flecked samples, sumptuously soulful musicality, and the kind of slinky, sun-kissed grooves that seem to shimmy from the speakers in a haze of high-grade smoke. Along the way, he fuses deep house with starry jazz-funk ("Time Flies Baby"), sultry modern soul (impeccable, vocal-laden loop jam "Cherish The Day") and string-drenched Philadelphia disco (bouncy shuffler "A Common Soul"). Typically, he's also included a bonus instrumental hip-hop workout ("E-Fuel Ov'me").
…

Read more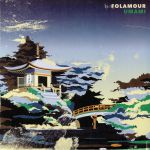 Cat: MHMLP 001. Rel: 02 Oct 17
Deep House
Night Of Desirable Objects (7:00)

Y'all Right (5:37)

Petit Prince Du Macadam (3:09)

Ivoire (8:19)

Look At Me Or I'll Steal Your Eyes (7:58)

Devoted To U (10:11)

Oyabun (5:51)

Kickflipin' That Stuff (3:35)

Jah Love (7:50)
Review: The second album from fast-rising French producer Folamour follows the formula explored on his previous Moonrise Hill Material releases, with the producer accompanying a range of dusty, sample-heavy deep house treats with a smattering of soulful and evocative, MPC style beat workouts. Happily, there's little in the way of flabby filler, just a wealth of material heavily influenced by soul, jazz and disco. Highlights include, but aren't limited to, the huggable, head-nodding hip-hop soul of "Kickflippin' That Stuff", the woozy electronic jazz of "Jah Love", the Theo Parrish/Andres style warm and jazzy house of "Look At Me Or I'll Steal Your Eyes" and the full-throttle, disco-house hustle of "Ivoire".
…

Read more
Items 1 to 2 of 2 on page 1 of 1