Items 1 to 3 of 3 on page 1 of 1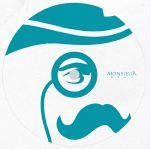 Cat: MOBLU 002. Rel: 08 May 17
Deep House
Track 1 (7:16)

Track 2 (7:12)

Track 3 (6:14)
Review: The first record from the mysterious Monsieur Blue attracted plenty of favourable attention from the deep house and minimal fraternity when it dropped last year, and so the anonymous artist rolls around for a second bout with this sterling three-tracker. Deep and dubby pads meet with rock-solid grooves on the A1, while the A2 track strips things back to an insistent rhythm, emphasising the space in the mix. The B-side track meanwhile channels a funky energy into the spaced out headspace Monsieur Blue inhabits, completing a strong trio of club-ready trippers for the dreamiest of dancefloors.
…

Read more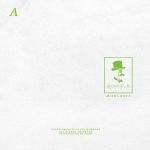 Cat: MOBLU 004. Rel: 14 May 18
Minimal/Tech House
Track 1

Track 2

Track 3
Review: It's the fourth go round for Monsieur Blue, who steps back up to the plate with another three surefire jams from the slinkier side of the minimal house spectrum. "Track 1" is an exquisite trip through blue-hued keys and shuffling drums, striking a fine balance between the lounge and the dancefloor. "Track 2" takes a moodier approach, eking out mysterious chords and injecting a little juice into the low end to suit a more rugged situation, and then "Track 3" jettisons the ballast and pings off into a dubbed out sphere of house music perfectly crafted for the times you want to get lost at sea.
…

Read more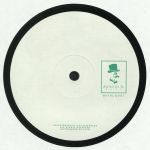 Cat: MOBLU 003. Rel: 29 Jan 18
Deep House
Track 1 (6:45)

Track 2 (6:14)

Track 3 (7:14)
Review: The mysterious Monsieur Blue returns for a third time to unfurl more of that supremely elegant, dusky deep house alchemy that has made his first two records so desirable. Capturing the woozy mood of the early evening or the late morning, "Track 1" billows out on a bed of mellow pads and an undulating, shuffling beat. "Track 2" does little to shake things up, instead maintaining that beautifully meditative atmosphere and coasting on gentle filter sweeps and sturdy, rolling percussion. "Track 3" injects a little more bite into the beat without sacrificing the gentle lilt of the melodic content, making this three impeccable slices of the deepest minimal house money can buy.
…

Read more
Items 1 to 3 of 3 on page 1 of 1