Items 1 to 2 of 2 on page 1 of 1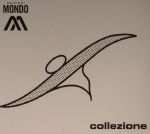 Cat: MNDCD 001. Rel: 04 Aug 15
Balearic/Downtempo
Blue Marine

Cacciatori Di Frodo

Precipizio

In Viaggio

Foce Verde

Bosco

Laguna

Dune

Pic Nic

Vento Dominante

Anxur

South Bay

Maga Circe
Review: The Mondo label first surfaced back in late-2013 under the tutelage of former Jolly Music producer Francesco De Bellis, 'powered by Gerd Janson's Running Back', channelling a dual interest in library music and the Mondo Movies of 1960s Italian cinema. Across a series of highly prized 12" releases, Mondo has cultivated a slavish following amongst the more horizontally inclined selectors out there. Given their limited nature, it's nice to see Mondo collect their 12" output to date for a wonderful compilation entitled Collezione. The tracklist is programmed to mirror the path of the 12" releases, with L.U.C.A, ROTLA, Studio 22, and Odeon essentially granted chapters to sooth the soul with their deeply textured Balearic sounds.
…

Read more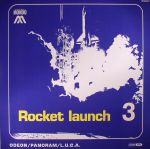 Cat: MONDO 007. Rel: 26 Apr 17
Disco/Nu-Disco
Rocket Launch (6:52)

Rocket Launch (Panoram partial Recall version) (4:37)

Rocket Launch (LUCA Quirky version) (8:14)

Earth Polar Axis (4:25)
Review: While there's something undeniably contemporary about Odeon's seriously psychedelic "Rocket Launch" - particularly the druggy, Weatherall-pleasing arpeggio lines, wayward guitars and densely-layered feel - it also feels like a long lost cosmic rock classic; the kind of tune Daniele Baldelli would have been digging for way back at the turn of the '80s. It's hard to pin down but undeniably brilliant. Italian experimentalist Panoram delivers a superb reconstruction that abandons all dancefloor pretentions in favour of enhanced horizontal credentials, while LUCA's "Quirky Version" turns it into a full-blown space disco shuffler. Those looking for some funk-fuelled space-rock thrills should have for impressive bonus track "Earth Polar Axis".
…

Read more
Items 1 to 2 of 2 on page 1 of 1