Modugroove
Items 1 to 2 of 2 on page 1 of 1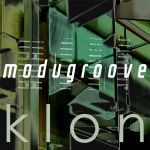 Klon
(140 gram vinyl 12")
Cat: MODU 002. Rel: 12 Mar 18
Minimal/Tech House
Klon 6 Step

Wild Fudge

Infrastructure

Tinky Tink
Review: 100Hz have consistently snuck out 12"s since the early 90s, but their productivity is at an all time high and their Modugroove label is the perfect vessel to get more of their smartly crafted tech house treats into the ears of discerning DJs and dancers everywhere. This second release on their label kicks off with the atmospheric twinges of "Klon 6 Step", a sizzling, simmering cut for transcendental moments on the floor. "Wild Fudge" is a snappier affair peppered with folky string plucks that sound fresh in the club track context. "Infrastructure" takes things on an emotive tip with a range of strong melodic leads, and "Tinky Tink" ramps up the unease with a creeping jam for the less salubrious end of the night.
…

Read more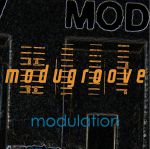 Cat: MODU 001 . Rel: 06 Feb 17
Deep House
Junction Chaos - "Moonraker"

Rider

Vapour

Space
Review: While Lee Renacre may not be instantly familiar to tech house heads these days, the man has been heavily involved since the early 90s. Now back with a new impetus to engage with the contemporary scene and show the kids how its done, Renacre has launched Modugroove as a vehicle for his more recent modular-minded jams. Most of these fly under the banner of 100Hz, which Renacre has been recording as for a long time, but the opening track on Modulation EP 01 sees the emergence of a new collaborative project, Junction Chaos. Whatever the source, these tracks ooze class and sophistication, using deft sound design and subtle grooves to produce head turning club tracks.
…

Read more
Items 1 to 2 of 2 on page 1 of 1