Items 1 to 3 of 3 on page 1 of 1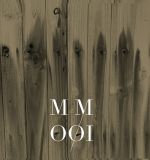 Cat: MM 001. Rel: 02 Oct 17
Balearic/Downtempo
Amor Y Odio

Running With Me

Instant Illusion
Review: Coming to life on a hazy cloud of natural instrumentation and meditative composition, Modern Manners tap into the appetite for delicate new age musings beautifully on this debut release. "Amor Y Odio" is laced with Spanish guitar musings that spiral out over a simple but effective drum break that harks back to classic downtempo, while "Running With Me" edges towards a more sprightly lounge headspace while retaining the rich musicality felt on the first track. "Instant Illusion" is propelled by a bassline that wouldn't sound out of place on a house track, but here its punching out in a subtle, laid back environment that aims to get you horizontal in the most sophisticated way possible.
…

Read more
$9.87
SAVE 25%
in stock
$7.40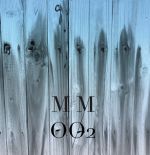 Cat: MM 002. Rel: 06 Nov 17
Dub
Research

Can Maneras

Serate Cosmiche
Review: Following on from the impressive opening statement from Modern Manners, the second installment from the hitherto unknown outfit sees the sonic remit reaching out to other influences while retaining that poised lounge attitude that made the first record so instantly endearing. "Research" is a dub track in essence, sporting ample space in the mix, the odd conga roll and sparse chords calling out into a field of reverb and delay. "Can Maneras" is a more shuffling kind of smooth jazz that aligns with the classy licks of St Germain and the like. "Serate Cosmiche" finishes the EP off on a melancholic tip that puts the synths at the front of the mix for the first time.
…

Read more
$9.87
SAVE 25%
in stock
$7.40
Cat: MM 003. Rel: 08 Jan 18
Balearic/Downtempo
Timeless Vibe

Azzahar

Middle East Manners
Review: The third outing for Modern Manners emerges on the back of two very strong 12"s that introduced this anonymous outfit to the world. "Timeless Vibe" continues where the last release left off, building up a wonderfully cosmic bed of processed melody under which casual hand played percussion and warm bass notes can linger. "Azzahar" too keeps things pleasantly soporific with its gentle pace and lilting guitar refrains, and then "Middle East Manners" rounds this excellent trio of EPs out with a beautifully realised swirl of sounds that find focus once a kick drum starts pulsing and the percussion starts building. Quite who Modern Manners are is a mystery at this stage, but across these three 12"s they've certainly made their presence felt in the softest, most laid back of ways.
…

Read more
Items 1 to 3 of 3 on page 1 of 1