Modelmaker
Items 1 to 3 of 3 on page 1 of 1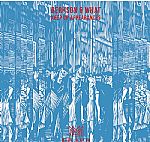 Cat: MDL 03. Rel: 02 Feb 15
Deep House
Quiet Life

Keep Up Appearances

We Search For Answers

Worship (feat Qzen)

Shadow Theory

Seraphim

Make It True (feat JoJo De Freq)

Feel Free

Logan Five
Review: Long-established house and techno twosome Dan Berkson & James What are proud to announce the arrival of their debut album, Keep Up Appearances, on their own recently minted Modelmaker label. To be released in December on beautiful double gatefold vinyl and CD, with reworked woodcut artwork by Conrad Felixmuller, it has been a long time in the making but the wait has more than been worth it.
Before now, Berskon & What have become synonymous with raw, machine made house and techno with no frills but plenty of heft on labels like Poker Flat and Crosstown Rebels. Their music engages dancers in the head, heart and heel in equal measure and this considered new album proves that once again.
Keep Up Appearances was written over the course of 18 months and has been whittled down from over 20 tracks, all made using mostly analogue gear with the usual Roland and Moog boy's toys, whilst the trusty Fender Rhodes, Space Echoes and Moogerfooger pedals are featured on many of the tracks. "At first we had a much more eclectic approach to making the album," says the pair. "But as time went on we found it worked better if we presented only the more electronic tracks together. It's not a straight up home listening album, but it still has a beginning, an end, and a couple of slower tracks that hint at our wider tastes away from the dancefloor."
Opening up with the deep space atmospherics of 'Quiet Life' the album immediately transports you to another world. The title track is then a melodically lush and uplifting affair with curious synth patterns ebbing and flowing beneath crisp percussion. Tracks like 'We Search For Answers' combine organic, wooden textures with more synthetic and trippy synth sounds that are as far away from your standard sample packs as can be imagined.
Across the course of the album there are dark, moody and emotive pieces like 'Worship' (previously released in extended form on the MDL02 single) featuring Qzen who reads a poem by Patience Agbabi in tantalising fashion as well as heavyweight, dubbed out techno groovers like 'Shadow Theory.' 'Make It True' (of which Seth Troxler will be releasing an extended edit on his Play it Say it label, complete with high profile remixes) is another great collab featuring the vocals of JoJo de Freq, and the track itself is a harmonious, radiant house jam that is humid and human in equal measure. The otherworldly, snaking 'Feel Free' again showcases Berkson & What's ability to coax alluring emotions out of their machines and closer 'Logan Five' wraps things up in suitably spangled, textural fashion.
Despite the fact much of this album will work on a dancefloor in the hands of the right DJ, there's an invention and musicality to it that renders the whole thing hugely listenable away from the club. A testament to Berkson & What's analogue invention and fluid ideas, Keep Up Appearances really is a master electronic oeuvre.

…

Read more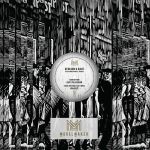 Cat: MDL 04. Rel: 25 May 15
Minimal/Tech House
Seraphim (Frank & Tony Breakaway remix) (5:55)

Worship (feat Qzen - Dana Ruh remix) (7:17)

Feel Free (Dorisburg remix) (6:45)

Worship (feat Qzen - Alan Doe remix) (6:34)
Review: Following the release of their debut LP, 'Keep Up Appearances' on their new label Modelmaker, Dan Berkson and James What draft in Frank & Tony, Dana Ruh, Dorisburg and Alan Doe for remixes.
Berkson & What have chalked up many releases on Poker Flat and Crosstown Rebels over the years whilst most recently turning heads outside of their own Modelmaker imprint via singles for Dogmatik and Seth Troxler's Play it Say It. The duo's LP, released in January, marked a new chapter in their production history and has seen support from Josh Wink, Mr G and Skream over the past few months.
'Keep Up Appearances - Remixes' opens with Anthony Collins and Francis Harris' superb Frank & Tony alias taking on 'Seraphim' which results in a tense but understated piece of layered, classic sounding house music while Dana Ruh, fresh from her excellent debut LP on Underground Quality last year, drops an eerie recreation of 'Worship' that draws on spacey synths and unsettling ambience.
Dorisburg, known for outstanding material on Sweden's Aniara amongst others, continues a sterling run of form with a rendition of 'Feel Free' which employs soaring chords to fashion a luscious and elevating take on the original. Rounding off the package is Berlin producer Alan Doe, an artist who debuted on Rue De Plaisance in 2014. Doe's 'Worship' remix is squarely dancefloor-aimed with punchy kicks, smokey effects and teasing keys.


…

Read more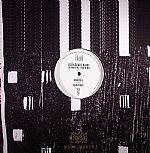 Cat: MDL 01. Rel: 22 Sep 14
Deep House
Seraphim

Firebird
Review: Modelmaker is a new London label from the collective minds of Dan Berkson and James What. The esteemed house duo has long been garnishing a range of international imprints with their inventive analogue house and techno sounds, but now they are focussing on their own outlet. Initially launching with a couple of self penned EPs, release number three will be the pair's long-time-in-the-making debut album, and after that a considered selection of other talents will join the ranks as the label pushes on. Always primarily focussed on machine made, texturally rich house and techno, each release will come with unique artwork based on works from What's great grandfather, Conrad Felixmuller, who was a well known German expressionist.
…

Read more
Items 1 to 3 of 3 on page 1 of 1