Items 1 to 3 of 3 on page 1 of 1
Cat: MALP 01.
Experimental/Electronic
Liberig Min

Grabe

Siv

Lapli Tero-Tectonica
Review: 07042016 (live at St.Paul's Anglican Church, Athens) is the debut album of Modal Analysis, brought by the Greek experimental band of MMMD (also known as Mohammad). Nikos Veliotis and Ilios are currently performing as the MMMD duo, with further focus on deep monolithic sounds, low frequencies, inter-modulations, dark textures, and distant folk nuances through custom made instruments (Cello & Electronic Bass) and software.
The release carries parts of the MMMD live performance at St.Paul's Anglican Church in Athens, recorded on the 7th of April 2016. The concert was hosted by Fasma Festival, on the opening day of its 2016 edition.


…

Read more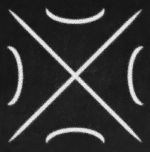 Cat: MA 12. Rel: 08 Jan 18
Techno
Voltage#1

Voltage#2

Voltage#3

Voltage#3 (Vapauteen remix)
Review: Modal Analysis continues its unrelenting march towards the darkest territory in the electro landscape with this deadly 12" from Morah, which wastes no time in laying waste to the good vibes with the sinister stomp of "Voltage#1". The second track pumps up the rhythm section and lays down a sidewinder of a synth line that smacks of understated rave perfection, and it's that same synth that courses through the marginally more hypnotic "Voltage#3". Vapauteen offers up a remix of "Voltage#3" that slows the original right down and works a kind of mechanical tropicalia into the bones of the original.
…

Read more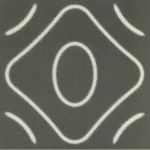 Cat: MA 13. Rel: 12 Feb 18
Techno
Surface#1 (3:41)

Surface#2 (7:43)

Surface#3 (3:52)

Surface#4 (4:01)

Surface#5 (4:21)
Review: You may well have come across Miltiades doing sterling work on such excellent labels as Nous and Echovolt, pushing a grubby, blown out kind of hardware house music for freaky warm ups and wayward souls in red lit basements. Stepping out as Outermost, the methodology seems to be the same but with an gutsy electro mission that suits Modal Analysis perfectly. There's a seductive quality to "Surface#1" that makes it the consummate opener to this record, but it's something of a foil for the extreme sonic degradation at work on some of the tones in "Surface#2". There's a more bleak, industrial tone to "Surface #3" while "Surface#4" heads into a slower braindance conundrum before the sludgy slow-mo acid of "Surface#5".
…

Read more
Items 1 to 3 of 3 on page 1 of 1