Items 1 to 2 of 2 on page 1 of 1
Cat: MMDISCOS 04.
Disco/Nu-Disco
He Looks Like A Rainbow

J'aime Bb

Universelle

Discocoloco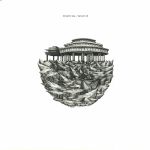 Saturn 02
(hand-numbered 12" limited to 300 copies)
Cat: MMS 002. Rel: 03 Apr 18
Disco/Nu-Disco
Saturn 02 (8:54)

Saturn 02 (Pedro Vian mix) (5:52)

Saturn 02 (Stiletti Ana Ambient mix) (7:30)
Review: Finnish eccentric Stiletti Ana already has an impressive track record, having spent the last four years releasing music on a wide variety of intriguing underground labels, in the process collaborating with fellow Scandinavians DJ Fett Burger and Skatebard. Interestingly, the influence of the former comes through loud and clear on "Saturn 02", a nine-minute, deep space affair that's as lo-fi, dubbed-out and hypnotic as they come. It's percussively loose but heavy, with held chords and weird noises helping to cultivate an out-of-your-mind vibe. Turn to the B-side and you'll find two tasty remixes: a cheerfully spacey, heavily electronic nu-disco interpretation from Pedro Vian and a sublime ambient rework from Ana himself (another obsession he shares with the Fett family).
…

Read more
Items 1 to 2 of 2 on page 1 of 1