Minneapolis Exchange
Items 1 to 2 of 2 on page 1 of 1
Cat: MPLSX 001. Rel: 22 Aug 16
Deep House
Wild Dreams

7 Min Of Wild Techfunk

Wild Dreams (Adesse versions remix)

WLDTECHDREAMS (Jack Complex rework)
Review: From the label: "From the unsung Midwest City that brought you Prince, The Coen Brothers, The Time, Woody McBride, and DVS1... now brings you a new label... Minneapolis Exchange is a vinyl label from Minneapolis, MN. The label will feature exchanges with artists from around the world yet each release will feature a Minneapolis based artist. For MPLSX001 We bring the first release from DJ DUKE's Pleasure Dome project in 20 years. Duke provides you with two amazing tracks, Wild Dreams and 7 min of Wild Techfunk both are sure to be future classics. In addition to the two originals Duke is accompanied by rising star Adesse Versions' remix of Wild Dreams and a rework of both tracks into something new from Minneapolis team Jack Complex. Rather than bore you the details of the music in text, we invite you to take a listen for yourselves and let the music do the talking."
…

Read more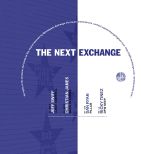 Cat: MPLSX 002. Rel: 11 Sep 17
Deep House
Jeff Swiff - "I Lost Control"

Christian James - "Back In Stride"

Dan Ryan - "Pillar"

Ricky Tinez - "DFW Deep"
Review: We've been waiting to see what would come next on Minneapolis Exchange after the excellent opening move from the mighty DJ Duke, and this time around there's a whole raft of talent on board. Jeff Swiff is on impeccable form with the soulful, bumping delights of "I Lost Control", while Christian James has an equally funkified approach that should have all true party people wiggling their middle in approval. Dan Ryan takes a punchier approach on the drums for "Pillar", but there's still lashings of vibin' keys bringing the warmth to the track. Ricky Tinez finishes the record off with a more introspective refrain that drifts in between the peppy thrust of the drums.
…

Read more
Items 1 to 2 of 2 on page 1 of 1