Items 1 to 3 of 3 on page 1 of 1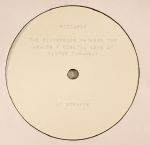 Cat: MET 001. Rel: 01 Nov 16
Minimal/Tech House
Giraffe (8:34)

Giraffe (dub mix) (6:28)

Intothestruggles (dub mix) (4:56)

Amazzonia (10:13)

Intothestruggles (9:42)
Review: Riccardo Buccirossi is one of those artists who has no problem in pressing up his own debut release onto vinyl; he clearly has absolutely no need to go through other labels to get his point across, and we respect him for that. Of course, we should mention that this is some pretty stellar music, right here: the opener "Giraffe" shapes the minimal techno formula into something completely new and boundaries thanks to his use of electro as a guide to the arrangement, and the more beat-centric dub mix isn't anything short of brilliant. There's also a dub version of "Intothestruggles", a muddled, intricate web of washed-out sonics, followed by the glitchy folds of "Amazzonia" and the original mix of "Intothestruggles". All in all, this is a fine debut that will surely place this artist on the map.
…

Read more
$26.28
SAVE 30%
in stock
$18.40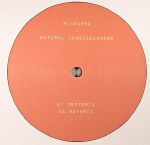 Cat: MET 004. Rel: 12 Sep 17
Minimal/Tech House
Criteria (5:44)

Naturia (6:45)

Metista (5:56)

Eteria (5:59)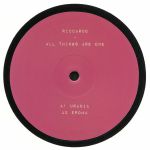 Cat: MET 006. Rel: 30 May 18
Minimal/Tech House
Urania (4:37)

Eroma (6:05)

Lemuria (7:07)

Ianoda (6:33)
Review: Metropolita recordings is a label based in London, founded as an outlet for the recordings of Riccardo Buccirossi - who also happens to run the Imprints label that has released work by legends such as 100Hz and Ivan Iacobucci. Riccardo himself clearly has a penchant for the old-school sounds of classic techno and electro, as heard on the All Things Are One EP. "Urania" features a nice contrast between the clang and clatter of analogue drum computers and sampled latin polyrhythms - all sandwiched between the blips and bleeps. Additionally on the flip, you can hop aboard the acid express for the tripped out "Eroma" or be hypnotised by some mad Juno 106 action on the wacky "Ianoda".
…

Read more
Items 1 to 3 of 3 on page 1 of 1