Items 1 to 3 of 3 on page 1 of 1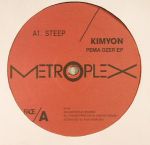 Cat: M 044. Rel: 28 Sep 16
Techno
Steep (6:06)

Steep (Kimyon Wknd Drum remix) (6:05)
$12.70
SAVE 30%
in stock
$8.89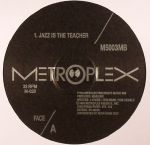 Cat: M 020. Rel: 10 May 18
Techno
Jazz Is The Teacher (9:30)

The Cosmic Courier (8:33)

Bassmental (6:16)
Review: Initially released back in 1993, M5003MB was an all-star collaboration between Detroit techno originator Juan Atkins, Rhythm & Sound man Moritz von Oswald and fellow Berlin techno stalwart Thomas Fehlmann. Predictably, the resultant three-tracker was rather special, as this timely reissue proves. Many Detroit techno enthusiasts cite A-side "Jazz is the Teacher" as one of the best examples of the style; an energy-packed Motor City romp full of jaunty, jazz-flecked drum machine hits, undulating synthesizer melodies and sci-fi intent. While superb, both of the B-side tracks - the acid-fired futurism of "Cosmic Courier" and post-bleep hustle of "Bassmental" are almost as good. In other words, it's an EP that every serious techno enthusiast should own.
…

Read more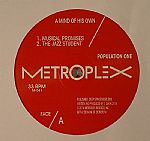 Cat: M 041. Rel: 12 Jun 14
Techno
Musical Promises

The Jazz Student

Starting Over

Encircle
Review: Earlier this year Terrence Dixon announced plans to retire from making music with immediate effect, sending shockwaves through a techno community that was still basking in some fine recent albums for Tresor and Surface Records and a clutch of 12" material. One of Dixon's final acts before coming to his decision seemingly was to record A Mind Of His Own, this EP for Metroplex and if it is indeed the final piece of production work from him, it's a fitting send off with Juan Atkins' label one of the first to usher in his work as Population One back in 1996. Opening cut "Musical Promises" is Dixon at his most enveloping, especially when the brisk percussion drops out to let the thickness of the production consume you, whilst "The Jazz Student" and "Starting Over" are as good as any of the lithe, alien techno that he committed to the Reduction cause.
…

Read more
Items 1 to 3 of 3 on page 1 of 1