Items 1 to 2 of 2 on page 1 of 1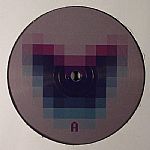 Cat: MERC 012. Rel: 02 Oct 12
Minimal/Tech House
Megacity

Mozaic

Nightbeat
Review: The Megacity EP is apparently the first of several collaborations between Mark E and keyboardist Nat Woodcock under the Project E banner due over the coming months on the former's Merc imprint. This new project sees a change in direction for Merc away from the sample based (and very successful) releases from ED, Quaid et al and towards a professed "strange cosmic territory". In truth, those distinctive Mark E hallmarks are very much still present across the three tracks here and it's all still resolutely deep house; weighty grooves and slow burning arrangement progression - only now they are complemented by the nimble key playing of Woodcock. This is perhaps most evident on the smeared Utopian vibes of the brilliant "Mosaic".
…

Read more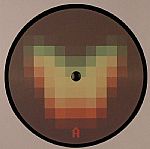 Kinks

Boy In The Straw Hat

Umbrella Creature
Review: Mark E's burgeoning understanding with keyboardist Nat Woodcock inspires a second release under the Project E banner in the shape of the three track Kinks EP, released on his own Merc imprint once again. Anyone who checked the debut release will know Project E comes imbued with a cosmic wanderlust, and this is most evident here on the soaring synth work that drives "Umbrella Creature". With humming pads, tender arpeggios and effervescent bleeps there's plenty of eyes closed transcendence to be enjoyed with that particular track, while the title number opts for a more seductive late night tone offset by the oddball vocal mantra from quaint English vocalist Greg Bird. "Boy In The Straw Hat" sits more in nagging Detroit house vein, full of roughly hewn drums and blue-note keys that would sit comfortably alongside Omar-S in a more mellow frame of mind.
…

Read more
Played by:
DJ Red D (We Play House Recs)
,
Andrew Pirie (Melting Pot)
,
Jimpster
,
Miles Simpson
,
Ka§par
,
Martin Haberland
,
Rising Sun
,
Eric Duncan
,
GWEN (SPACE BREAKS RECORDS)
,
Feodor AllRight & Elena Mechta
,
Love Hotel District
,
Cottam
,
This Is Not Happening
,
Chromatic Filters
,
Tomasz Guiddo
…

Read more
Items 1 to 2 of 2 on page 1 of 1