Labels
Items 1 to 3 of 3 on page 1 of 1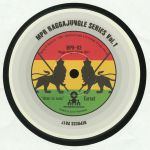 Cat: MELTINGPOT 03. Rel: 29 Jan 07
Drum And Bass
Earsut - "Under Mi Sensi" (6:45)

417 - "Bamboo" (6:05)
Review: Efficient 2 tracker, dancefloor drum & ragga samples featuring Earsut from Oxygen crew.
…

Read more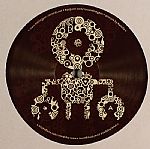 Cat: MELTINGPOT 08. Rel: 31 Dec 07
Drum And Bass
Erre - "Play With Us"

Vengeanze - "TMAC"
Review: Erre/Vengeanze's 'Play With Us' (Melting Pot) is hard, jump-up drum & bass. Produced in Spain, but cut in England and pressed in France. An excellent killer.
…

Read more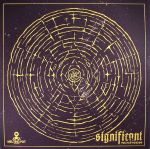 Cat: MPR 020. Rel: 03 Apr 17
Drum And Bass
Significant (5:38)

Make Up (feat MC Mood) (4:16)

No God (with Kursiva) (4:35)

King Kong (4:58)
Review: After 12 years in the game, Spanish D&B stable Melting Pot hasn't lost its appetite for promoting rising talents. Here, they offer a vinyl debut to Adrian Moreno AKA Voltage Voodoo. Significant contains four tracks from his recently released debut album of the same name, and is as punchy, raucous and industrial-fired as you'd expect. Choose between the fizzing, concrete-clad electronics, rolling breaks and mutilated rock riffs of "Significant", the bass-heavy jungle-rap of MC Mood hook-up "Make Up", the savage sub-bass and percussive aggression of "No God" and the Nine Inch Nails-goes-D&B growl of closer "King Kong".
…

Read more
Items 1 to 3 of 3 on page 1 of 1