Items 1 to 2 of 2 on page 1 of 1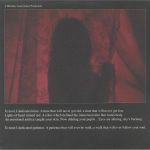 Cat: SUBREC 0843. Rel: 01 May 18
Experimental/Electronic
Diskoteka Diskophonia (O Side) (3:39)

Isak Anderssen - "Roulette" (6:15)

David Sudmalis - "Aquamarine" (5:31)

Oberst Gregor - "Froschwurst" (P Side) (2:18)

Science Patrol - "Dereks In The Desert" (3:37)

Andy Ratzen & David Sumalis - "Barren Ground" (6:17)

Pascal De Nuit - "Point De Non Retour" (2:41)

Art Teachers - "I Don't Earn Money" (2:00)
Review: Calling Andy Rantzen a maverick or an outsider wouldn't even begin to do the producer any justice. Quite simply, the Ozzie experimenter is an innovator and a shining light for the progression of electronic music into the next decade. No hype. Everything that this man has releases recently has left us wanting more, and this is thanks to the diversity of his ideas and skills, often blending different or even opposing sounds with beautiful results. This latest album for Melodies Souterraines, O/P, is a cocktail of electronics, whether dubwise, tech-centric, or utterly bleeped-out, and the result is a new and exciting sound that is still finding its concrete shape. Whatever your flavours are, this is music for those wishing to experience something different, something stirring, and something truly at the cutting-edge of music. TIP!
…

Read more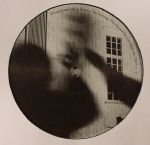 S/T
(12")
(1 per customer)
Cat: SUBREC 01041. Rel: 30 May 17
Techno
Wosto - "KOHLENPOTTEDIT EINS" (6:49)

Alene Marie - "Permissions" (5:51)

Autono - "Kill" (3:59)

Salo Mentale - "Women's Liberation Day" (4:40)

Die Kartoffel - "Welcome To Drexciya" (4:27)
Review: The Melodies Souterraines label has so far succeeded by curating EPs that bring together tracks by a variety of like-minded artists. Naturally, they've stuck to their guys for EP number five, with predictably impressive results. Check, for example, the ethereal female vocals and woozy creepiness of Wosto's "KOHLENPOTTEDIT EINS", the pitched down '80s industrial funk of Alene Marie's "Permissions" - think Cabaret Voltaire after a heavy meal and a few bowls of sticky toffee pudding - and the gnarled, Germanic minimal wave intensity of Autonom's "Kill". Also superb is Die Kartoffel's "Welcome To Drexciya", a superb, stylized electro workout that offers a perfect balance between art school idealism and club-ready drum machine abuse.
…

Read more
Items 1 to 2 of 2 on page 1 of 1