Items 1 to 3 of 3 on page 1 of 1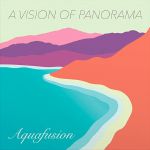 Cat: MLPH 11LP. Rel: 07 Nov 16
Balearic/Downtempo
Back To Elba (5:50)

Aquafusion (5:42)

Duality (4:01)

Surf Blue (4:08)

Barbados (5:17)

I Saw The Wind (5:19)

Open Sequences (5:08)

Seagulls (3:17)
Review: Having thus far released EPs for Aficionado and Music For Dreams, A Vision Of Panorama return to their regular haunt Mellophonia to expand on the promise of their shorter works to go deep into a Balearic dream on Aquafusion. It's a perfect meditation on serene funk from start to finish, spanning eight tracks of tender musicianship that sit very easy on the ears. The likes of "Surf Blue" almost do away with drums entirely in a quest for calm, while "Barbados" and others offer up a more sprightly vision of 80s-flavoured groove, but throughout the mysterious hands behind the record maintain a smooth and steady mood that binds the album together.
…

Read more
Played by:
Luv*Jam
,
Dj N◉va ▶ Rodon FM 95
,
Jim Breese
,
Manu•Archeo
,
Rudy's Midnight Machine
,
Alex Zuiev
,
Juno Recommends Downtempo/Balearic
,
Mellophonia
,
ADAM WARPED aka Johnny Blackouts
,
Terrence Pearce
,
AlexUnder Base
,
Thomas wood
,
LesYeuxOrange
,
Miskotom
,
Francesco Rossini
,
A VISION OF PANORAMA
,
Clandestino
,
Whiskey Pickle Records
,
Bobby Bricks
…

Read more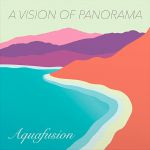 Cat: MLPH 11CD. Rel: 07 Nov 16
Balearic/Downtempo
Back To Elba

Aquafusion

Duality (feat Krista Michaela)

Surf Blue

Barbados

I Saw The Wind

Open Sequences

Seagulls
Review: Under the A Vision of Panorama alias, Mikhail Khavsko has released some of the most beguiling nu-Balearic music of the past few years. Aquafusion is his long-awaited debut album, and is sure to further enhance his already high reputation. Drawing on sun kissed synthesizer grooves, languid nu-disco and hazy pop for inspiration, the album boasts all manner of ear-pleasing highlights. These include the new age inspired ambient slinkiness of "Open Sequences", the Gigi Masin style bliss of "Seagulls", the mid-'80s synth-pop-goes-dancing bounce of "Barbados", and the baked, horizontal pop of "Duality" (which notably features the drowsy vocals of Krista Michaela).
…

Read more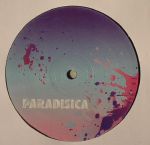 Cat: MLPHEP 09. Rel: 14 Sep 15
Disco/Nu-Disco
Piano Sunset (4:29)

Exotic Vibes (4:54)

Amore (5:43)

Amore (Pete Herbert remix) (6:10)
Review: Excellent debut EP from Paradisica with warm night Balearic dance vibes across all 4 tracks. A side, beautiful romantic dance grooves for the sunset hour. The flip 'Amore' brings a sexy and upbeat late 80s house vibe with a driving Pete Herbert mix to keep the party going strong.
…

Read more
$8.77
SAVE 40%
in stock
$5.26
Items 1 to 3 of 3 on page 1 of 1