Items 1 to 3 of 3 on page 1 of 1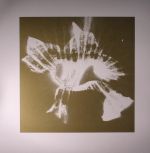 No (7:33)

Fourth Stone Bass (6:03)

In Sex (7:00)

100% (6:15)
Review: To date Italian producer Massimiliano Vianello has split his Hazylujah output evenly between Amsterdam stronghold Delsin and Meda Fury, the R&S subsidiary dedicated to knackered house. After the excellent Knife Silhouette 12" for Delsin arrived back in June, Vianello evens up the score with 100% EP on Meda Fury. The result of some extensive "research in sound design and harmonics," these four tracks represent Vianello's most extreme productions to date, delving deep into the crawl space between house and techno with occasionally startling results. None more so than the exercise in pitch shifted tones and glistening textures that makes up the Actress-like title cut, which stands in stark contrast to the wonderfully messy techno of "Fourth Stone Bass". The closing title track "100%" also impresses and sounds like Rezzett played at the wrong speed.
…

Read more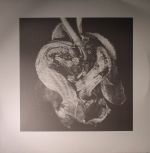 Cat: MF 1501. Rel: 16 Feb 15
Deep House
Remember Every Moment

Ecid

Imagine

The Window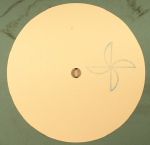 Houz Low EP
(hand-stamped marbled blue vinyl 12" + sticker)
Cat: MFV 04. Rel: 11 Sep 17
Deep House
Howz Low (5:32)

Track 2 (5:12)

Listen Up (4:30)

Why The Hype (4:23)

707020 (3:51)
Review: Rimbaudian aka DJ Seinfeld is back again on Meda Fury, with more lo-fi house sounds to truly bang the party! This will mark his third release in a year for the R&S sublabel, alongside releases on Ten Thousand Yen, Natural Sciences and E-Beamz: pretty credible really! Starting off the Houz Low EP is the title track: a hard hitting affair full of punchy, dusted down rhythms and evocative keys. Then prepare to get down to the retro rave of "Track 2". Pretty stomping this one was, with its ferocious breaks and classic rave stabs: where's the hoover? On the flip, the highlights were the unearthed speed garage anthem "Listen Up" and yet more neon lit retro '80's fare on "707020".
…

Read more
Items 1 to 3 of 3 on page 1 of 1