Labels
Items 1 to 3 of 3 on page 1 of 1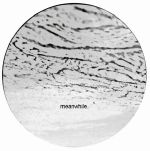 Cat: MEAN 027. Rel: 19 Sep 16
Techno
Frey'd

L A T

Golden Burn
Review: The man behind the track that Move D proclaimed "owned the dome at freerotation" , returns with 3 new tracks of deep machine grooves, his first release since 2013's Analogue Mapping. "Frey'd" is built around a synth patch stumbled upon whilst conducting a test on one of bovill's machines with rennouned Synth engineer Frey Smith. Opening with playful ,bubbling analogue tones and nostelgic pads, before characteristic basslines, percussion and 303 lines join in, ending on a spaced out contemplative groove . " L.A.T. " is a more stripped down track, which ebbs and flows around subtle builds, tweeks, and delays, perfect for the deeper late night dancefloor. Closing the ep is Golden burn, the deepest and most dubbed out of the 3 tracks, sprinkled with emotive keys, and underpinned by distinctive bass lines.
…

Read more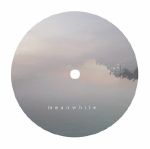 Cat: MEAN 026 . Rel: 21 Aug 17
Techno
Drifting  From The Bay

Dead Faces From The Past

Principle

Expansed

Piagga

Pheonix

Immersion
Review: Meanwhile can always be counted on to unfurl seductive machine soul from the farthest reaches of the techno plain, and so it goes on this new album from Grit. The chords undulating through "Drifting From The Bay" match the track title perfectly, while "Dead Faces From The Past" sinks beneath the surface to present a ghostly ambient piece populated by haunting dub techno chords. "Principle" is equally blown out, albeit locked to a more insistent loopy mantra, while "Expansed" sounds positively sprightly in comparison with its pronounced beats. Things get more experimental on the metallic churn of "Piagga", while "Pheonix" brings a more functional deep techno flavour to the record before the appropriately sleepy finishing move of "Immersion".
…

Read more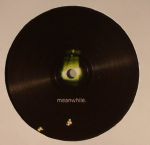 Cat: MEAN 024. Rel: 22 Jun 15
Techno
Future Thoughts Jazz

Wars Of Truth (Reseen)
Review: Meanwhile returns having celebrated its 10 Year Anniversary, not by releasing a swanky box set, but by taking a year off. First release on the fully rejuvenated meanwhile is from Sen AKA John Shern who forms part of the Satellite Religion collective along with G.r.i.t, Future Thought Tapestries, Channel 73 and Space_ci. Here he delivers 25 minutes of deepest machine music spread over 2 tracks. A side Future Thoughts Jazz is a deep drifting Detroit infused journey through the far reaches of outer space, while the B Side Wars of Truth(reseen) is an epic slice of heavy clanking industrial rhythms and deep textures. The release is also the first to feature artwork commissioned by sometime Meanwhile recording artist Samuel Van Dijk aka Mohlao, Inward Content, VC118a, Multicast Dynamics. So, both sonically and visually this release sits perfectly within the meanwhile catalogue of quality not quantity.
…

Read more
Items 1 to 3 of 3 on page 1 of 1