Items 1 to 2 of 2 on page 1 of 1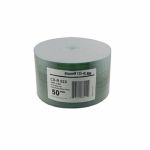 Cat: 631186 Rel: 01 Nov 16
Pack of 50 blank discs with white inkjet printable top surface
Notes: One of the famous brand now available in CD. These CDRs from Maxell have a white inkjet printable top surface up to the hub (not full face) to allow you to create discs that look nearly as good as commercially produced CDs. The white inkjet printable surface of these discs enables you to add your own designs with affordable printers such as the Epson R220 and R265 inkjet printers to produce extremely professional results.
…

Read more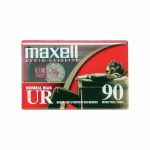 Cat: 692040 Rel: 08 Jun 18
90 minute blank audio cassette
Notes: The Normal Bias UR 90 minute audio cassette tape from Maxell is ideal for everyday recording of all types of music, or for recording voice lectures with personal portables or dictation equipment.
…

Read more
More than 10 in stock
$2.18
Items 1 to 2 of 2 on page 1 of 1