Items 1 to 3 of 3 on page 1 of 1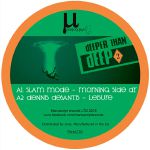 Cat: MANULTD 2 . Rel: 18 Apr 17
Deep House
Slam Mode - "Morning Side Dr" (7:26)

Dennis DeSantis - "Leisure" (5:55)

Vincent Inc & Jon Dasilva - "Thinkin About U" (Questionmarq mix) (7:45)

Sasha Makin & Suntetic - "Drumatik" (7:23)
Review: The Manuscript mission rolls on unabated as the Ukranian label pairs long lost deep house gems with more contemporary productions. Slam Mode's "Morning Side Dr" is a gorgeous cut laden with plush synth tones to melt the hardest of dancers, while Dennis DeSantis' "Leisure" feeds touches of EBM into a mellow, dubby construction that spans styles with ease. Label boss Vincent Inc joins up with Jon Da Silva for "Thinkin About U", which Questionmarq turns into a delightfully quirky remix before Sasha Makin and Suntetic round the EP off with the epic "Drumatik".
…

Read more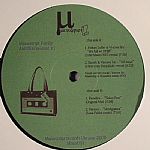 Cat: MANU 001. Rel: 27 Aug 09
Deep House
Hakan Lidbo & Vincent Inc - "We Fall So Deep" (John Mateo NYC remix)

Slaash & Vincent Inc - "50 Ways" (Chris Gray Deep4Life remix)

Paradice - "Solen Fast" (original mix)

Verano - "Mindgames" (Jussi Pekka remix)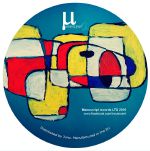 Cat: MANULTD 3. Rel: 31 Jul 17
Deep House
Wilder

Cold Winds

Dreams Of D&L

Sax Night
Review: Vincent Inc's Manuscript Records continues to bolster its identity as a vinyl label after years in the digital domain with this crucial single from label founder Vincent Inc. "Wilder" is a seductive opening track that bubbles along on a bed of honey coated melodic tones that should sit easy on the ears of any day time dancer, while "Cold Winds" takes a more somber approach with bluesy keys and heartfelt vocals. "Dreams Of D&L" ups the energy levels with a strict drum set and spiritual melodic swells, and then "Sax Night" edges towards more experimental territory for the mind to happily trip out on.
…

Read more
$8.83
SAVE 25%
in stock
$6.62
Items 1 to 3 of 3 on page 1 of 1