Items 1 to 2 of 2 on page 1 of 1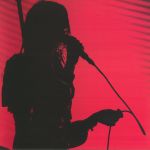 Cat: REG 018. Rel: 29 Jan 18
Disco/Nu-Disco
Rushing Through My Mind (Mang Dynasty extended version) (8:03)

Rushing Through My Mind (Mang Dynasty instrumental version) (7:00)

Rushing Through My Mind (Mang Dynasty radio edit) (3:56)
Review: Ray Mang's slick disco stable Mangled calls upon a new pair of provocateurs to lay down a sun-kissed steamer to blow away those winter blues. The agents in question are Josefin Ohrn and The Liberation, and their "Mang Dynasty" is every inch the Balearic idyll rendered in a long form discoid jam. The extended version on the A side fully floats out into gently psychedelic waters guided by Ohrn's infectious hook, "I've got you rushing through my mind." For those who just want the groove there's the instrumental mix available as well, or you can always plump for the radio edit if time is short.
…

Read more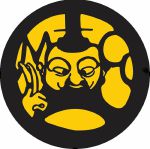 Cat: REG 019. Rel: 18 Jun 18
Disco/Nu-Disco
Shine (This Is It) (Ray Mang extended vocal version)

Shine (This Is It) (Ray Mang instrumental version)

Shine (This Is It) (Ray Mang radio version)
Review: Soul Clap definitely knew what they were doing when they snapped up certifiable diva legend Nona Hendryx to sing on one of the cuts from their self-titled 2016 album. Now Ray Mang has got his mitts on the parts to "Shine (This Is It)" and turned out three versions for his own Mangled label - the classic combination of extended vocal, instrumental and radio edit versions. Whichever cut suits you best, the vibe is the same; a bold and bright summer party track splashed with horns, keys and plenty more besides, although the smart money is on Hendryx's legendary vocal, which soars as though no time has passed since her days working with Material in 80s NYC.
…

Read more
Items 1 to 2 of 2 on page 1 of 1