Items 1 to 3 of 3 on page 1 of 1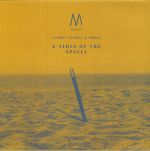 Cat: MALONIAN 006. Rel: 23 Mar 18
Minimal/Tech House
Andrei Ciubuc - "The Romanian Side Of The Spatel" (10:06)

Frost - "The German Side Of The Spatel" (Downward Spiral) (6:26)

Frost - "The German Side Of The Spatel" (Vicious Circle) (7:47)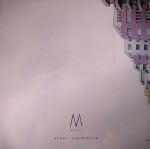 Cat: MALONIAN 003. Rel: 13 Mar 17
Minimal/Tech House
Calimero (14:02)

Handicap (11:31)

Dalailoop (0:17)
Review: Jon Voickmer and Michael Salsal's Fusal project was worthy of a home like the Malonian label, and we'd been looking out for the duo's next release ever since their debut for 87 Records back in a now distant 2015. "Calimero" picks up where they left off, and we're back with another fine assortment of post-minimalistic glitch and neo-classical experimentation - a true head-spinner in all senses of the word. "Handicap" is no less entrepreneurial in its choice of sounds and melodic constructions, except that the groove feels a lot more dance-centric here, which is revved up one step further on the frantic patterns of "Delailoop", another intriguing minimal excursion that will undoubtedly please the electronic shut-ins.
…

Read more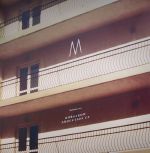 Cat: MALONIAN 002. Rel: 10 Aug 16
Minimal/Tech House
Abduction (6:46)

Abduction (Benon edit) (7:49)

Sun Of A Gun (Benon edit) (7:59)
Review: Launched deep into December 2015, Hannover label Malonian returns here with a second release that dips into the mid-'90s production archive of Alexander Kruger. Known for numerous aliases, among them Dub Taylor and Tigerskin, the focus here is Kruger's work as Korsakow; specifically his deep house gem "Abduction". Released as the title track on a 1996 12" for BCC Music, "Abduction" has that timeless deep house feel to it with crisp drum machine grooves, luxuriant pads and some fine vocal samples. It feels just as vibrant some 20 years on and is complemented on this Malonian edition by two edits from Romanian producer Benone, the latter a beefed up version of "Sun of a Gun," another Korsakov cut from 1996.
…

Read more
Items 1 to 3 of 3 on page 1 of 1