Items 1 to 3 of 3 on page 1 of 1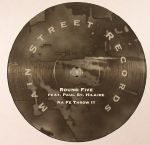 Cat: MSR 10/28382. Rel: 18 Sep 17
Dub
Ne Fe Throw It (10:44)

Ne Fe Throw It (version) (10:28)
Review: The fifth release on Main Street leaves the deep house scene behind and offers an ultra deep and slow grooving' huge dub tune with rare fragmentary vocals by Paul St. Hilaire. A 12" that would fit in the Rhythm & Sound label discography as well.
…

Read more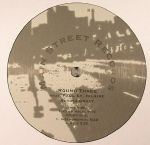 Cat: MSR 06/10860. Rel: 18 Sep 17
Techno
Acting Crazy (club vocal mix) (9:17)

Acting Crazy (instrumental) (6:24)

Acting Crazy (edit) (3:59)
Review: At the third release on their deep house division Basic Channel keeps introducing new singers. Paul St Hilaire brings in a refreshing reggae flavour to the rather classic deep house set-up. The main vocal mix one A-side is allied with an instrumental on the B-side that reminiscent of Maurizio or Basic Channel releases.
…

Read more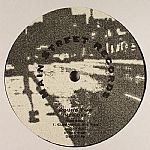 Cat: MSR 04/04993. Rel: 12 Mar 01
Deep House
New Day (club vocal mix)

New Day (edit)

New Day (dub)
Review: 'New Day' is the second deep house anthem produced by Basic Channel. Included is an main vocal mix and an instrumental mix on the B-side. The sound aesthetic presented here is undeniable Basic Channel alike. The instrumental version is not just the original tune without the vocals but a stripped-down-to-the-bones groove monster which lasts.
…

Read more
Items 1 to 3 of 3 on page 1 of 1