Labels
Items 1 to 2 of 2 on page 1 of 1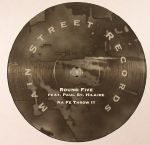 Cat: MSR 10/28382. Rel: 08 Nov 99
Dub
Ne Fe Throw It (10:44)

Ne Fe Throw It (version) (10:28)
Review: The fifth release on Main Street leaves the deep house scene behind and offers an ultra deep and slow grooving' huge dub tune with rare fragmentary vocals by Paul St. Hilaire. A 12" that would fit in the Rhythm & Sound label discography as well.
…

Read more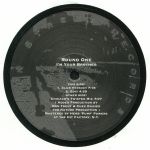 Cat: MSR 02. Rel: 13 Jan 97
Deep House
I'm Your Brother (club version)

I'm Your Brother (edit)

I'm Your Brother (Ron Trent & Chez Damier Chicago's Twisted mix)
Review: With 'I'm Your Brother' Basic Channel initiates its deep house label Main Street. The A-side features the original vocal track which production is orientated on the classics of the genre. As one would expect the result is outstanding. This fact is even more true since the dub mix on the B-side has been done by Chez n Trent - a producer dream team of the early/mid 90s.
…

Read more
Items 1 to 2 of 2 on page 1 of 1