Items 1 to 3 of 3 on page 1 of 1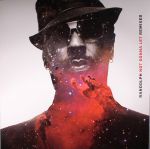 Cat: MM 38. Rel: 18 Nov 16
Deep House
Not Gonna Let (Charles Webster mix) (5:29)

Not Gonna Let (5:36)

Not Gonna Let (Dez Andres mix) (8:36)

Peace (1:56)
Review: Three years on from his last solo outing, former Innerzone Orchestra member Paul Randolph returns to action with a very special 12" on Moodymann's Mahogani Music imprint. In its original form, "Not Gonna Let" is something of a deep and soulful treat: a head-nodding, dancefloor-friendly modern soul gem full of twinkling piano lines and heart-aching vocals. It's accompanied by two fine remixes. The first, from Charles Webster, begins as a deep, ambient soul cut, before slowly flowering into a shuffling deep house treat. Dez Andres, on the other hand, emphasizes the track's organic instrumentation further, delivering a superb rework that sits somewhere between deep house, hip-hop and modern boogie.
…

Read more
$9.94
SAVE 30%
in stock
$6.96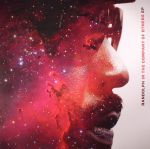 Cat: MM 39. Rel: 06 Mar 17
Deep House
Heavy (Richard Dorfmeister remix) (5:39)

Not Gonna Let (Rodney Hunter remix) (3:42)

Wahoo - "Don't Take It Personal" (feat Paul Randolph) (6:02)

Kirk Degiorgio - "I'm Down" (feat Paul Randolph) (3:43)

Merse - "It's Up To You" (feat Paul Randolph) (3:35)

Got Ur Number (Chips N Chittlins) (6:07)

Shake House (Opolopo remix) (5:13)

Dial 81 - "Luminous Stasis" (feat Paul Randolph) (5:01)
Review: Destination Detroit as Randolph brings together a series of collaborations, remixes and productions with European producers. Dorfmeister kicks off with a deeply dubby house twist on "Heavy" while Austria's Rodney Hunter amps up the jazz on "No Gonna Let You". Wahoo's "Don't Take It Personal" glides us back to 2007 in street soul shoes while Kirk brings us back to the future in the dreamiest of states. Other sublime highlights include Opolopo's Sneak-style house chugs on "Shake House" and Dial 81's sludgy slo-mo buzzes and shuffles on "Luminous State". A fine collection and great showcase of Randolph's broad range and versatility.
…

Read more
Items 1 to 3 of 3 on page 1 of 1