Items 1 to 3 of 3 on page 1 of 1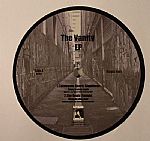 Cat: MF 011. Rel: 28 Jul 14
Disco/Nu-Disco
Catalepsia - "Quartz Giaponese" (Craig Bratley remix)

The Souls - "Tonight" (Craig Bratley dub)

Craig Bratley - "Obsession" (Hardway Bros remix)

Four Walls - "No Use" (Craig Bratley remix)
Review: Up next on Craig Bratley's Magic Feet label is The Vanity EP.

This release is aimed at the vinyl enthusiast and features four remixes which have so far been unreleased or received a digital release.

The EP contains three remixes by Craig, Catalepsi's 'Quartz Giaponese', The Souls 'Tonight' and Four Walls 'No Use'

as well as the sought after Sean Johnston remix of 'Obsession'.
…

Read more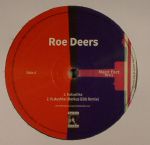 Cat: MF 015. Rel: 09 May 16
Minimal/Tech House
Roe Deers - "Kukushka" (6:42)

Roe Deers - "Kukushka" (Markus Gibb remix) (6:11)

Craig Bratley - "Raw Trax #1" (5:17)

Craig Bratley - "Night Moves" (5:28)
Review: Craig Bratley's Magic Feet imprint is back y'all and in fine form as always. The Kukushka EP features Roe Deers on the A side, who contributes the infectious deep house stomp of the title track which has just enough dust and rust thrown into the mix to make this a standout track. Also on offer is the the retro 80's leaning remix by man of the moment Markus Gibb which would mix in well to a Lauer or Tuff City Kids track. On the flip Bratley serves up the rusty and gritty acid jack of "Raw Trax #1" which is so convincing you'd think it was a lost tape from 1986 while on "Night Moves" it goes for more of the nu-disco vibe with some rich arpeggiations and emotive pads that will cater to the best boogie playgrounds out there.
…

Read more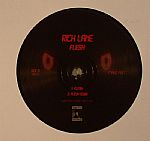 Cat: MF 010. Rel: 30 Jun 14
Disco/Nu-Disco
Rich Lane - "Flesh"

Rich Lane - "Flesh" (dub)

Peza - "NMN"
Review: Craig Bratley's Magic Feet label celebrates reaching double figures, yes, the big 10, by releasing a double header from two new artists to the label.

Rich Lane updates the New Beat classic 'Flesh', bringing it up to date with modern production values, and will introduce the track to a whole new generation.

On the flip Peza, whose previous releases include the fantastic Buddah's Watching edit, provides 6 minutes of low slung electronic funk, all synth and 303's.

Perfect for the warm up or those after hours sets and a future classic in its own right.

…

Read more
Items 1 to 3 of 3 on page 1 of 1