Items 1 to 3 of 3 on page 1 of 1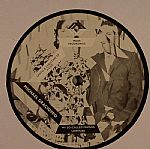 Cat: MCDE 1001. Rel: 06 Jun 13
Deep House
My So-Called Friends

Untitled

My So-Called Friends (Fred P reshape)
Review: With just one former appearance on a collaborative release for 8Bit, Michael Gracioppo gets snapped up by MCDE for a pair of decidedly oddball offerings with as much indie-pop and soul woven into the tracks as anything electronic. "My So-Called Friend" lolls around a vocal theme that sounds as though it could belong to The Flaming Lips school of songwriting, while a fidgety micro-beat and LFOing chords make up the musical construction. "Untitled" meanwhile pitches down a mournful croon to come on like Isaac Hayes while a snappy and detailed steppy rhythm pulses out underneath and bird noises tweet around the mix. Fred P brings a touch of focus to the first track with his remix, but still manages to keep the wayward spirit of the vocal intact.
…

Read more
Cat: MCDE 1217.
Deep House
Phone Games

Dee

Underwater Introduction

Desire

Power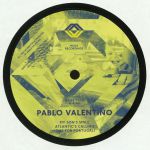 Cat: MCDE 1215. Rel: 05 Oct 17
Deep House
My Son's Smile (6:18)

Atlantic's Calling (One For Portugal) (5:48)

My Son's Smile (Ge-ology Teach The Babies remix) (8:38)

Good Ol' Days (3:01)
Review: Creative Swing Alliance member Pablo Valentino has a strong track record when it comes to solo productions - see his fine EPs on Endless Flight and Faces Records for proof - so you'd expect this outing on MCDE to hit the spot. It does, of course, despite being the producer's first solo outing for nearly four years. Highlights wise, we're really loving the deep, loose and languid, jazz-funk influenced shuffle of "My Son's Smile" and the woozy, electric piano-driven instrumental hip-hop deepness of "Good Ol' Days", though the slightly more driving and percussive club cut "Atlantic's Calling (One For Portugal)" is also superb. Ge-ology's fine deep house-meets-Detroit techno take on "My Son's Smile" completes a near perfect package.
…

Read more
Items 1 to 3 of 3 on page 1 of 1