Items 1 to 2 of 2 on page 1 of 1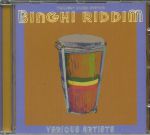 VARIOUS
Cat: MRECCD 530. Rel: 13 Apr 18
Classics/Ska
Sugar Minott - "Take It Slow"

Tampanae - "Musical Journey"

Lutan Fyah - "We Can Make It Work"

Gregory Isaacs & Big Star - "Touch Not"

R Mony & Johnny Builder - "Only Time Will Tell"

Daddy Shark - "Earth Foundation"

Mykal Rose - "A Little Bit More"

X-Facta - "Welcome To The Garrison"

Keke-I - "Why Do You Fight?"

Anju Kumbz - "Stand Up On Your Feet"

Al Pancho & Ken Bob - "Last Night"

Brando - "The Conquering Lion"

Flourgon - "This World"

Skully - "Binghi Riddim"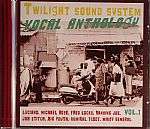 VARIOUS
Cat: MRECCD 540. Rel: 11 Jul 08
Roots/Lovers Rock
Mikey General - "Tell It Like It Is"

Fred Locks - "Won't Give Up The Fight"

Michael Rose - "Warrior"

Brando - "Greater Than Great"

Big Youth - "Love Is What We Need" (G Corp remix)

Admiral Tibet - "Have The Strength"

Luciano - "What We Got To Do"

Big Youth - "Lion's Den"

Jah Stitch - "Universal Ruler"

Michael Rose - "No Burial"

Luciano - "Spiritual Friend"
Items 1 to 2 of 2 on page 1 of 1