Items 1 to 2 of 2 on page 1 of 1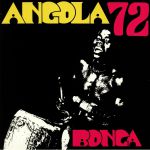 Cat: 762581. Rel: 28 Feb 18
International
Uengi Dia Ngola (4:07)

Balumukeno (4:45)

Ku Tando (3:27)

Mona Ki Ngi Xica (5:02)

Kilumba Dia Ngola (3:53)

Muadikime (3:22)

Luanda Nbolo (4:23)

Mu Nhango (4:34)

Paxi Ni Ngongo (3:53)

Muimbo Ua Sabalu (4:59)
Review: Icon of Angolan music Bonga is on first-name terms with the stars and has given true meaning to the concept of 'Africanness'. He belongs to that caste of African singers who have sublimated their roots. His rasping, powerful voice is immediately identifiable and anyone listening to his music remains entranced from start to finish. In the mid '60s,, Bonga's athletic talents took him to Portugal where, ironically, he became a champion under his birth name while playing an active part in the Popular Movement for the Liberation of Angola. When the Salazar regime finally realised he was playing a double game, he managed to escape and went into exile in The Netherlands. There, in 1972, he recorded a harrowing first album soberly entitled Angola 72, with Cape Verdean musicians for the Dutch label Morabeza - today available on Lusafrica. This key record became something of a soundtrack for Angola's struggle for independence.
…

Read more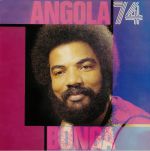 Cat: 762591. Rel: 28 Feb 18
International
Venda Poro (7:07)

Kubangela (3:52)

Ma Kongo (6:19)

Roots (3:42)

Ghinawa (5:24)

Sodade (6:30)

Marika (5:57)

Ngana Ngonga (3:07)

Ai-Ue Mama (3:50)

Kinga Kueta (4:25)
Review: Jose Adelino Barcelo de Carvalho, better known as Bonga, has released countless albums since making his debut in 1972, but few are quite as sought after as Angola 74. Released in 1974 (hence the imaginative title), it sees him fuse traditional Angolan instrumentation with the rhythms and sounds of Brazil (and samba, in particular). It's a brilliantly hot and humid fusion that works magnificently throughout, from the impassioned vocals, strummed samba guitars and rich bass of "Kubangela" to the dancing horns and fluttering flutes of "Roots". And that's just side one. The album's genius lies not only in Bonga's fusion of different musical cultures, but also in the combination of both up-tempo and down-tempo offerings.
…

Read more
Items 1 to 2 of 2 on page 1 of 1