Items 1 to 2 of 2 on page 1 of 1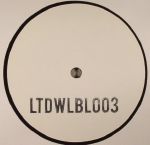 Cat: LTDWLBL 003. Rel: 24 Jul 17
Deep House
Clovis - "The Jean Seberg Special" (8:26)

Hokuto Sato - "I Love You" (6:59)

Chinmaya Dunster - "The Watcher" (Jati Div remix) (7:29)

Victor Norman - "Chant" (vinyl version) (8:08)
Review: Expert digging reissuists Ltd W/Lbl flex back through the digital archives once again to excavate four more deep house cuts that have criminally never had a sniff of lacquer. Clovis takes the lead with his fretless bass twanging dreamweaver that previously launched LA label Culprit while Hokuto Sato takes us to Japan with one of his earliest cuts - the restrained, hypnotic "I Love You". Chinmaya Dunster slips us a yoga mat for a mind work out 2001-style. Finally we're sent into a mystic acid spiral with the most recent production - Victor Norman's self-released action-packer "Chant". Limited to 300 copies.
…

Read more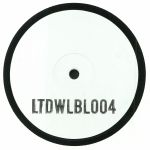 Cat: LTDWLBL 004. Rel: 21 May 18
Deep House
Sable Blanc - "Rose Cocktail" (7:46)

Sable Blanc - "Bridelice" (6:02)

Never Dull - "Friday Night Special" (6:17)

Never Dull - "Jazzin'Disco" (6:57)
Review: Two sides, two continents, all class: LTF, W/Lbl glide into 2018 fashionably late with this deliciously sophisticated 12" from two classically-minded newcomers. Flying Frenchman Sable Blanc lives up to his Balearic tag with two supreme sun-kissed sounds; "Rose Cocktail" is all about the peppy Jersey organs and wily jazz sax while "Bridelice" shuffles with smoky introspective soul. Flip for two vibes from LA's Never Dull. "Friday Night Special" hits with disco vibrancy (and just a smidgeon of jazz sax appeal) while "Jazzin'Disco" filters us deeper into the night with a sublime roll of synths, sax and sunny side feels. LTD by name, LTD by nature. Don't sleep on this.
…

Read more
Items 1 to 2 of 2 on page 1 of 1