Items 1 to 2 of 2 on page 1 of 1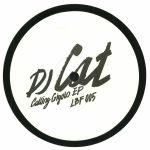 Cat: LBF 005. Rel: 09 Apr 18
Deep House
Calling Gigolo (5:26)

Calling Gigolo (feat Jimi Tenor - Lipelis dub mix) (6:40)

Mocambra (5:29)

Bakshi (4:28)
Review: Raw, lo-fi, old school house jams courtesy of DJ Cat aka Ivan Fomin: Moscow local and DS Bar regular. For the Low Budget Family's sixth edition, Formin teams up with the legendary Scandinavian producer Jimi Tenor, on the lo-slung boogie down groove of "Calling Gigolo". Label boss Leonid Lipelis appears on remix duties, for the wicked dub mix up next. On the flip, some funky electro breaks accompany the neon-lit groove that is "Mocambra" - this was certainly the highlight of the release as far as we were concerned! An honourable mention to the ultra slo-mo disco tool "Bakshi" rounding up this fine release.
…

Read more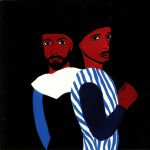 Cat: LBF 004. Rel: 19 Oct 15
Deep House
Mimino (main mix) (7:25)

Mimino (instrumental mix) (7:24)

Simsim (7:32)
Review: Disco duo Simple Symmetry is made up of brothers Sasha and Sergey Lipski, and the pair have obviously maintained their brotherly bond into the studio and out onto the dancefloor. It has been two years since their first EP on Glenview Records, and they've been minimal in their output, but more than dedicated to releasing quality Saturday night music. They land the Low Budget Family imprint with "Mimino", a disco-house tune with a sort of Irish dance thing going on, a sound that's instantly hummable and kind of addictive! There's a more laid back instrumental mix featuring a heavier dosage of synths, followed by the Arabian sounding "Simsim", another odd yet enticing disco cut with interesting wordly flavours.
…

Read more
Items 1 to 2 of 2 on page 1 of 1