Items 1 to 2 of 2 on page 1 of 1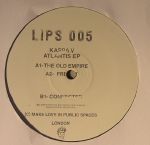 Cat: LIPS 005. Rel: 28 Sep 15
Deep House
The Old Empire (3:27)

Frenzy (6:01)

Connected (5:26)
Review: Prince of eclectic boogie Kasra V will release his sophomore EP 'Atlantis' through vinylonly house imprint LIPS this September 28th. Tehran-born Kasra has already built a solid reputation as a selector across London's underground circuit, with his bi-weekly 'Paradise' show on NTS Radio, plus various residencies and 22Tracks playlists. Flipping his focus onto production, his newest creations are a fusion of his own killer tastes with experimental techniques; the result being an intelligent melding of purist house, funky Balearic rhythms and synth heavy disco, all with a distinct middle-Eastern edge.
…

Read more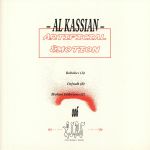 Cat: LIPS 006. Rel: 10 Oct 16
Deep House
Roboluv

Default

Broken Embraces
Review: Following strong turns from Kasra V last year, this Love Fever spin-off label returns to call upon Al Kassian to drop some electro-pop enchantment on unsuspecting ears. With just one recently released record to his name, Al has positively encouraged the intrigue that emanates from Artificial Emotion. "Roboluv" is a sublime slice of house balladry shot through with a curious line in wobbly electro synths, which then really come to the fore on slower B1 jam "Default". With the heavily vocodered vocals pealing out through the mix, it's quite an arresting end result that culminates with the wonderful curio "Broken Embraces".

…

Read more
$8.82
SAVE 30%
in stock
$6.17
Items 1 to 2 of 2 on page 1 of 1