Items 1 to 2 of 2 on page 1 of 1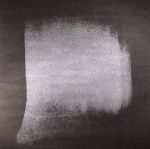 Cat: LSS 002. Rel: 22 Aug 17
Ambient/Drone
Memory Bells (16:02)

Miracle Center (8:46)

Chiaroscuro (7:50)
Review: In late 2016, Lobster Theremin launched their new sub-label: the ambient, drone and experimental electronics offshoot Lobster Sleep Sequence. After label head Jimmy Asquith came across Thet Liturgiske Owasendet's immense ambient epic "Catalina" on Soundcloud, it soon became 'a staple cure to a bout of recent prolonged sleeplessness and mild insomnia that he'd been unable to shake via any other means.' For the label's second release we have Richard Vergez's Night Foundation project, which launched in 2016. Already part of the Lobster network as graphic designer for Raw MT and Hedge Maze's releases, it wasn't long before Asquith soon came across Vergez's new project and decided to release it. Formed of three separate parts, Memory Bells is a mesmerising and evocative body of work.
…

Read more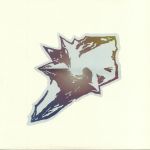 Cat: LSS 003. Rel: 30 Jan 18
Ambient/Drone
Earth Temple (Mobbs version) (7:37)

Earth Temple (2:37)

Sky Garden (Mobbs version) (5:23)

Sky Garden (4:24)

Diamond Dust (Mobbs version) (6:23)

Diamond Dust (3:28)
Review: Lobster Sleep Sequence is developing into a fine label with each new release, with its parent brand - Lobster Theremin - doing its very best to branch out into all corners of the electronic game. This new LP form Sonikku is a delightful deviation of the senses, carrying a noticeable sway of airy melodies without the use of heavy, distorted beats, or gratuitous noise-filtered bric-a-brac. In fact, the majority of this LP is composed of delicate atmospherics showcasing the more placid side of downtempo, offering listeners an ambient texture which successfully merges a whole array of styles and influences together under one banner. Lovely.
…

Read more
Items 1 to 2 of 2 on page 1 of 1