Items 1 to 3 of 3 on page 1 of 1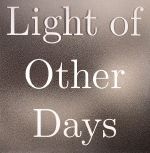 Cat: LOOD 005. Rel: 22 Sep 16
Balearic/Downtempo
Why (feat Veronique) (4:14)

Late (feat Lexx) (4:31)

Next (4:27)

Done (5:19)
Review: Light Of Other Days is a Zurich based label run by Marc Hofweber and Georg Munz and for this release they tap mysterious trio Ethimm for this rather beautiful EP. Starting out with a cover of Rhythm & Sound's "Why" featuring Veronique's gorgeous vocals, this is a lovely electro-modern classical crossover journey. They then team up with fellow Swiss purveyor of the deep Lexx on the smooth late night groove of "Late". On the flip, "Next" and "Done" go for some rather reflective and dubbed out downbeat vibes which will appeal to fans of Blackest Ever Black acts Dalhous or Raime. Curious stuff indeed!
…

Read more
$10.50
SAVE 30%
in stock
$7.35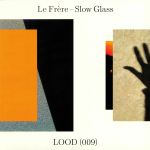 Cat: LOOD 009. Rel: 14 Mar 18
Ambient/Drone
Nice (6:01)

Candid (7:45)

V1b1n' (3:32)

Nttt8 (7:06)
Review: Light of Other Days is a Zurich based record label. After great releases previously by Miajica, label boss HOVE and ETHIMM, they now present this lush EP by label co-founder Le Frere. Slow Glass is not only the debut release by him, it is also a very personal diary of the last two years of his life. All four tracks are based on recordings, samples and ideas he collected while travelling the world. With this concept in mind, he tried to catch moments of his life without stripping them of their dynamic and evanescence. Retro tinted ambient journey's for fans of labels like Antinote, rich in celestial FM synthesis and saturated VHS quality offered up here for the most part, with the exception of the lively slow burning groove of "Nttt8" which closes out the EP in style.
…

Read more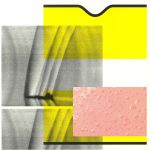 Cat: LOOD 011. Rel: 20 Jun 18
Deep House
Greatness In The Catapult (6:25)

Horses & Hippos (7:54)

Agallo (Real) (7:40)
Items 1 to 3 of 3 on page 1 of 1